Barnacle Bill's casual observations from the shore . . .


. . . . . . . . . . . . . . . . . . . . . . . . . . . . . .

This Section is merely to appraise you of what's happening around Police sailing, who's doing what (sailing-wise) and acting as general scuttlebutt.
04/01/14
Happy New Year to all..

It looks as if there will be a few regattas returning to the police sailing calendar. Cheshire & Dorset re-appear in the list below and there may be another..
Today, confirmation of the Sussex Police regatta going ahead at Lancing again. Please note the date is different to the date originally shown as provisional.
04/01/14
Firstly, dates for your diary - A reminder of Police Regatta dates for 2014 known so far....

The Police Sport UK Offshore
and combined World Police Sailing Championships on the Solent :
18th - 23rd May, 2014
Hosts: Metropolitan Police Sailing Club.

The Cheshire Constabulary Regatta
at Winsford Flash SC
on Wednesday, 4th June, 2014

The North British Police Offshores
9th-13th June, 2014.
Hosts: Strathclyde Police Sailing Club.

The Metropolitan Police Open Dinghy Regatta
at Island Barn Reservoir Sailing Club
on Wednesday, 18th June 2014.

The Dorset Police Regatta
at Poole Y.C.
on Wednesday, 2nd July, 2014 (Provisional date)

The Police Sport UK National Laser & Dinghy Sailing Championships
at Chew Valley Lake Sailing Club:-
Tuesday/Wednesday/Thursday, 9th-11th September, 2014
Hosts: Avon & Somerset Constabulary.

Metropolitan Police Yachting Champs 2014 on the Solent -
Sunday, 5th October to Tuesday, 7th October, 2014
16/01/14
PSUK Yacht Racing Championships 2014
incorporating the Police World Sailing Championships
Message from the Organisers..
Happy New Year to one and all.

The closing date for entries to the PSUK Worlds will shortly be upon us. I have already had 23 crews who have contacted me stating they are entering this event and the majority of those have booked boats including competitors from Hog Kong, Germany, Netherlands and Switzerland. Some old favourites are back (Devon and Cornwall) but be warned that there are only 30 boats available so if you want to enter you must book a boat with Terry Hunt at Sunsail and avoid disappointment…... BOOK NOW and send your entry fee in asap. Once the Closing date of 28th February is upon us I will circulate details of the event to all competitors that have entered. Don't miss this one.. When is the next time you can compete in the 'Police World Sailing Championships'!

Regards,

Nick Mason and the Championship Committee
19/02/14
Not a lot happening on the police sailing scene...
Among others yet to be confirmed, the West Midlands Dinghy regatta has still to set a date but we anticipate that it will be sometime in April, 2014.
Don't be too surprised to find that our police dinghy champion has changed his boat. Look out for a Finn..

19/02/14
Some may remember Alan Costello who skippered the Sussex Offshore team in past PSUK Offshore Championships. I last spoke to him 3 years ago on the balcony at Bexhill SC when he was about to depart for warmer climes having just retired from Sussex Police. Since then he has established himself in the charter industry out in Lefkas, Greece where he is now in a position to offer some really very good deals on yacht charters particularly for police officers and police support staff. The yachts are mostly Bavarias, ranging from 30 to 50 feet.
Alan plans to return to the Solent for the PSUK Offshores in May and will probably be found on one of the Sussex yachts attending.
Meanwhile his contact details are: alan@seasail.eu & 0044 (0)7501 809112
26/02/14
News from Dorset - Their Dinghy regatta date is now confirmed: Wednesday, 2nd July.
11/04/14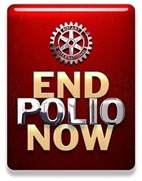 A message from Marie:
Some officers from the West Mids are taking part in a charity challenge. It is "4 Men in a Boat "versus 28 runners in a 24 hour event, around the Isle of Wight, on the 12th July 2014. I have been asked by a member of our section who is helping out on the day if I could circulate the event around the different forces to see if there are any interested parties in supporting the guys in this ambitious and exciting challenge (more details below). So I would be really grateful if you could circulate it around your contacts - thanks...

Redditch Sailing Club have agreed to allow the team to store the boat there and get out on the lake and practice. All we need now is a safety boat for the challenge itself, which would probably ideally be a motorboat based near the Isle of Wight, which would be able to follow the rowing boat (pictured below) for the day. I believe there may be an experienced skipper available and a crew member to assist.

So if anyone thinks that they maybe able to assist the team please can they contact Victoria Rose at WMP on 0845 113 5000 ext 7921 6368 or via email: v.rose@west-midlands.pnn.police.uk .
Thanks again

Kind regards to all

Marie Bond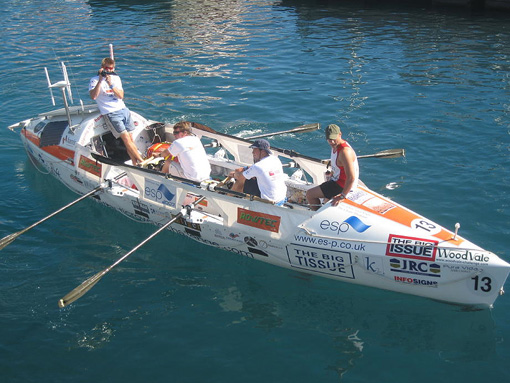 22/04/14
After a gap of three years, Janet Gaukroger the new secretary of the Cheshire Sailing Section has organised this year's Cheshire Constabulary Dinghy Regatta at Winsford Flash on Wednesday, 4th June.
Preparations are underway for the event and the Notice of Race & Entry Form are now published on the Cheshire page.
Follow the (Sunsail) Fleet!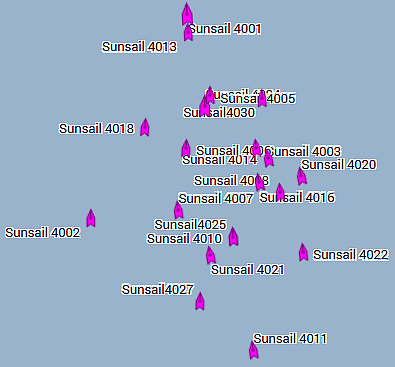 For some years now, the PSUK Offshore Sailing Championships have been annually held in May on the Solent using the yachts provided by Sunsail. All the yachts being used are Sunsail 'F40' Class. The great value has been that, in principle all the boats are the same, thus avoiding handicap racing. This makes for excellent competition.
On the evening before the competition gets under way, the draw is made to allocate each yacht to a given team for the week's racing. Hopefully, we will receive the result of that draw and this should provide a clue as to which team is sailing which Sunsail numbered boat.
For those of you used to salt-water sailing on the Solent, the website www.ship-tracking.co.uk will be well known. Given the details of which team has been allocated to which Sunsail yacht, the sample illustration above gives you an indication how some of the racing might be followed live. Although the website won't show the course, it should be possible to gain some inkling of how teams are doing, particularly if the Race Officer manages to include a 'Round the Island' race.
A short-cut direct to the Solent sailing area is as follows: http://www.ship-tracking.co.uk/AIS Maps/solent.html .
12/05/14
Further details including the Notice of Race for the Dorset Police Open Dinghy Regatta at Poole Yacht Club on Wednesday, 2nd July are now available to view on the Dorset page

22/05/14
Email received from Strathclyde...
North Brits 2014 - Crew needed
I have space for two crew members on one of the boats taking part in the Regatta; if you are interested, please let me know ASAP.

Best Wishes

Laura

23/05/14
Email received from Cheshire... (See now below - 30/05/14)
Cheshire Police Dinghy Open Regatta 2014 - Reminder
Dear All,

I have received a number of encouraging replies in relation to reinstating this event. Secondly, can I ask you to circulate this e-mail as a reminder? Sadly I have only 4 entries at present which will not cover the costs or justify the number of people required to run the event.

So, if anyone is thinking about entering, I must receive the entry form by Wednesday 28th May.

At that time, if there are no further entries I will make the decision to cancel the event.

Thanks again for your help to get the information out to members.

Kind regards

Janet Gaukroger
Cheshire Police Sailing Club
Tel: 01606 365016
30/05/14
Cheshire Dinghy Regatta
Janet has received notification that some 10 boats will be attending and confirms that the regatta will be going ahead.
Reminders:
Please don't arrive before 9am. The club will be locked up and the approach lane is very narrow; there will be no room to wait.

There will be food – on arrival and at lunch.

Non-competing visitors are welcome but will have to pay for any refreshments.

There will be 3 races, 1st race at 11:00-ish, the other 2 after lunch.

Please note her mobile number for any queries on Tuesday as she's got the day off for preparation. Mobile: 0775-773-3116
02/06/14
After a distinct lack of activity in Spring, we're now in for a flurry of police regattas...
After the PSUK Offshore & Police Worlds held in mid-May come three dinghy regattas - Cheshire (4th June), The Met (18th June), and Dorset (2nd July). The North British Offshores are also taking place (9-14 June).
05/06/14
Met Police Dinghy Regatta, 18th June, 2014 - Message from the organiser:
"We are unable to offer catering facilities so competitors should bring a packed lunch.

Teas, Coffee and cold drinks will be available and there are cooking facilities if people want to bring food that needs heating up".

26/06/14
Dorset Police Dinghy Regatta, 2nd July, 2014 - A reminder that the first race start is planned for 10.30am. Briefing 9.30am. - Don't be late!


03/07/14
What a splendid day for the Dorset Open. Despite the wind being rather light for some competitors' taste, the wind chirped up in the afternoon to provide a good finale to the day.
It was good to see some interesting variations in the boats taking part. Particularly the YW Dayboat sailed by long-time local helm Bryan Tucker. Those who peruse the website Stats might look at the Dorset Regatta results from 1974 - just 40 years ago!

07/07/14
MPSC Yacht Championships 2014
Message received from the Organiser, Nick Mason:
Dear All,

The Metropolitan Police Yacht Championships are to be held on 12th-14th October. The original date for this was the 5th -7th October but I have had to change the date as it clashes with the Police National Inspectors Exam.

The event will be the same format using the Sunsail Yachts. The cost of the Yacht Charter will be £999 (incl VAT). This is the same price for Charter as the last 3 years. Sunsail have done their best to keep the price down to encourage more competitors to attend. The entry fee will hopefully be the same as last year (£300) but this is dependant on numbers.

Please email me to confirm if you intend to enter this event. I will circulate more details shortly but I need to know numbers urgently before I formally reserve the fleet at Sunsail. Your early attention to this would therefore be very much appreciated.

14/07/14
Albacore transom pintle required
A cry for assistance from Clive Bishop..
Can any of you please identify this alloy stock fitted to my Albacore 5823?
As you can see, the logo has almost faded away to almost nothing and I need a transom mounted pintle to replace the one which pulled out of the 1mm hull last week and sank without trace.
Once I know the make and model I will hopefully be able to source the exact matching transom pintle.
Update from Clive: The matter has been resolved.

19/07/14
Paul 'Mucky' Meeson
Paul Meeson passed away on the 17th July in Christies Hospital, Manchester after a long battle with cancer. He is survived by his wife of 34 yrs Kim and daughter Kirsty. Paul organised the Cheshire Dinghy Regatta held at Winsford Flash 2005-2007 and sailed in several the PSUK Nationals and Force regattas.

Paul receiving the Maiden Trophy at the PSUK Dinghy Nationals 2005
22/07/14
Sussex Police Open
Wednesday, 6th August, 2014
Venue – Lancing Sailing Club – www.lancingsc.org.uk
Briefing at 10.30am

First Race at 11am...three Races during the day, Galley and Bar during the day and for those who want to stay longer there is a BBQ on the beach after the event.

For the more energetic there is also a Club Race at 7pm to which all are invited

Full details plus Notice of Race, Sailing Instructions, Entry Form are all on the Sussex Police Dinghy Sailing Website at www.spdsc.weebly.com
Visitors are very welcome.
12/08/14


PSUK National Dinghy Sailing Championships
Tuesday, Wednesday, Thursday 9-11th September, 2014
Hosted by Avon & Somerset Constabulary Sailing Section
Venue: Chew Valley Lake Sailing Club

The Notice of Race, Provisional Sailing Instructions and Entry Forms are now published on the PSUK Dinghy Championships page
There is also a link to accommodation in the locality but in addition, A&S Sailing Section have secured the use of a field within walking distance of the Clubhouse for camper vans and camping. There are no facilities but the Clubhouse facilities are within a 2 minute walk from the site. The cost will be £5 per pitch, per night and all monies will be donated to a Charity of choice by the Landowner. Andy Butler will be the campsite supervisor and will be on site from pm Monday 8th September until pm Thursday 11th September. If you wish to use this area, please contact Andy Butler at andy.wbutler@btinternet.com or call 07733-390420 to book a place. NB No dogs will be permitted at the site or at the Sailing Club.
26/08/14
MPSC Yacht Championships
Sunday, 12th October to Tuesday, 14th October, 2014
Circulation received from the Organiser:
" The entries are now being taken for the Met Pol Yacht Championships in October. As per my recent e-mail please ensure you have booked your boat through Terry Hunt at Sunsail and you send your £300 entry fee and completed entry form to my home address…………(Details in the email I sent out)".

Note that the closing date for entries is Friday 12th September 2014.

If you have any queries please contact me via e-mail or mobile 07799 410805.
Nick.
PSUK National Dinghy Sailing Championships
Urgent Update: 09/09/14 - 14:30 hrs
Tuesday's Single-handed regatta has been postponed until the following day, Wednesday, 10th September - First Race at 10.30am. Briefing at 10am. Second Race is 'back-to-back'. followed by lunch.
First Race of the PSUK Dinghy Championships will follow at 13:30 hrs. Race Two & Three will follow back-to-back.
Thursday racing (Races 4 & 5) will remain as starting at 11:00 hrs. Briefing 10:00 hrs.
18/09/14
A message from Chaz...
There maybe one or two of you that may recall me. I used to sail a Phantom (799) and a member of the Kent Police Sailing Team during the 70's - 90's. There are two articles on your website under Reports and Stories 'Challenge' & 'Sally Endeavour' you may have already read.

I had to sell my Phantom following a stroke during Jan 2010 and needed to continue sailing, so I took up Radio Sailing.
I own 2 RC "A" Class yachts and a 1 metre (IOM) model yacht.

An extension of the Model Yachting Association (MYA) is our Tri-Services Radio Sailing Association (TSRSA)
http://www.triservicesrsa.org.uk/about-us/4579491637
of which I am a member having served in the Royal Air Force 1960-73. I also served 20 years with the Kent Police 1973-94.

The TSRSA hold an annual event at Gosport MYC usually during late August - mid October. During our AGM this year it was proposed that we ask all retired and serving Police Officers, including PCSO's plus Prison Officers and members of the Ambulance Crew who are active members of RC model yacht clubs if they wish to join our merry band of service personnel.

There will be a prize for the highest placed Police Officer, Fireman and Ambulance crew member.

RC IOM's can be expensive if you were to purchase a top notch one but you can pick them up for much less...£500...?

The event is very well run and there's lots of banter. I know you all enjoy your sailing as much as I do. So why not find your local MYC and take a decko?

Photographs of 2014 National Chamionships held at Datchet Res. https://www.flickr.com/photos/116405485@N06/sets/72157646490253459/

I would be happy to answer your questions.

Kind regards,

Chaz Jordan
01673 828858
19/09/14
North British Police Sailing Championships, 2015

A message from Strathclyde..
It is with great delight that I can announce that the North British Police Sailing Championships will run from Monday 8th June 2015 to Friday 12th June 2015.

We will start, as ever, from Troon, with Troon Marina offering a special rate for all Regatta boats from Friday 5th June. The Regatta will end on the Friday with a prize-giving at Largs. I will publish an Event Description shortly but I'm hoping to mix it up a bit by adding another new venue.

I am also delighted to announce that Ally has agreed to accompany us once again in (the now fixed) 'Ilha do Mel' to provide committee boat.

I hope to build on the success of this year and welcome old and new faces. If you have never attended the event before and wish more information prior to the event description, please feel free to contact me.

Best Wishes
Laura
19/09/14
The Police Dinghy Nationals are safely over and all races were completed. Congratulations to Allan Marsh who won the Singlehander regatta and to Rob Jones, winner of this year's Dinghy Championship.
At the Consultative Meeting held during the event, Sussex Police announced their formal application to host the Championships in 2015. Signs are promising for a confirmation at the PSUK Sailing Committee's AGM being held at Thames Valley FHQ, Kidlington on Wednesday, 15th October Now Wednesday 29th October, 2014 at 1100 hrs. No date is yet set for the regatta but two venues were being considered - Newhaven & Seaford SC, or Bewl Valley SC.
08/10/14
Derbyshire Police Sailing Section details can now be seen on the 'Contacts' page.

20/10/14
News from Sussex...
For many years the Sussex Police Offshore Sailing Club have produced a magazine, "The Scuttlebutt" of the Section's activities. In a pdf (dated Sept 2014) edition you will find their recent experiences involved with the Police Gurney Fund.
Also in the magazine is an item from retired Sussex sailor Alan Costello who invites you to join him in sailing at Lefkas.
Click on 'Reports & Stories' to read the article.
Now Bob Trevis has officially retired, the SPDSC helm is taken over by Rich Bates.
The Sussex Open Dinghy Regatta 2015 will be held at Lancing SC, as usual - sometime in August (date TBA).

01/11/14
The AGM of the PSUK Sailing Section took place at Thames Valley FHQ on 29th October.
It was confirmed that Sussex will be hosting the PSUK Dinghy National Championships on 8th/9th/10th September, 2015 at Bewl Valley Sailing Club which is situated on the borders of Kent & Sussex just south-east of Tunbridge Wells.
The Sussex Contact/organiser is Rich Bates.
---
Also at the meeting it was confirmed that Cleveland Police will host the PSUK Offshore Championships in 2015. The proposed dates are 18th - 22nd May, 2015
Discussion had taken place during the Offshore Consultative meeting last May regarding the location for the event and it was generally accepted (due to cost, format, falling numbers with the event being held in the Solent, etc) that the championships be held in Scotland in 2015. It was also proposed that Cleveland Police host the event in the Clyde Estuary and surrounding Loch areas during the above dates.
At this stage, the style and format being considered for the event will be a mixture of passage and 'round the cans' races. It is also the intention to include an overnight race on the first night.
The availability and type of charter yachts in the area dictates that the Championships would be a handicapped event using the Clyde Handicap Band 8 – 18 (to be finalised). A formula to convert from Portsmouth, IRC handicap systems is available. It is also accepted that crews may wish to bring along their own yachts, this would be perfectly acceptable so long as they have a recognised handicap that can be converted to fit into the Clyde 8 – 18 Handicap band.
Liaison with the local charter companies has taken place and they are aware of the proposed event.
The Crews and Yachts would gather over the preceding weekend at either Inverkip Marina, or Largs Marina, Renfrewshire. A 'meet and greet' followed by a Skipper's briefing would take place on the afternoon/evening of Sunday 17th May 2015.
Aware that some crews would be travelling long distances it is hoped to hold the 'dine in' and awards ceremony on the evening of Friday 22nd May. Most charter companies have assured the organisers that yachts can be chartered for return on Saturday 23rd May. However the hosts will endeavour to move the 'dine in'/awards to an earlier time should feedback deem that necessary.
The Organiser/Contact for the regatta is Tony Riordan - Relevant Contact details to follow on the PSUK Offshore page in due course...
---
At the Dinghy Consultative meeting in September, the age-old question came up regarding allowing 'blue light' personnel taking part in our PSUK regattas. With low numbers this year entering our National regattas including the PSUK recognised Met Offshores, support for these event is becoming a matter of concern. We are sending a representative to the parent PSUK council meeting shortly to be held, to seek guidance in the matter. The PSUK Sailing Section is probably not alone in facing this issue. Evidently the PSUK Women's rugby team is submitting a bid to combine with the National Fire Service women's rugby team. If this is passed, this will have an effect on all sports sections.
---
01/12/14
The 'new' police sailing website goes 'live'...
01/12/14
It shouldn't be long before further details emerge for the PSUK Offshore Sailing Championships being held in May. If the Organisers have not yet been in touch with you initially, it would do no harm to let Tony Riordan know of your interest in taking part.

20/12/14
PSUK Offshore Sailing Championships
Latest from the organisers - "We are unable to proceed with our event in Scotland due to the lack of available charters.

An announcement on holding the event will appear in the first week of January".
A 'Look Back' on 2014
Police Sailing continues to recover from the Olympic year and despite losing the odd regatta, there were good attendances at two police events returning to the calendar in 2014 - Cheshire and Dorset.
Still recovering from their efforts at Blithfield in 2014, West Midlands regatta which usually takes place in April, failed to materialise.
In May the PSUK Offshores are usually held on the Solent and this year the regatta incorporated the World Police Yachting Championships, hosted by the Met Police with assistance from Dorset Police Sailing Section. Sadly, numbers did not come up to scratch with just 4 of the 16 entries coming from abroad. Stuart Jenkins (Met) won the event overall with Roger Schumaker (Switzerland) the leading the 'visitor'.
In early June, with the introduction of a new sailing secretary, the Cheshire Dinghy regatta re-emerged to be supported by six Forces in the 10 boat entry at Winsford Flash. This is another very friendly sailing club on the police sailing circuit. Tony Hyland Met won the event with Cheshire's perennial entry, Dave Burrows coming second.
Also in June Strathclyde ran their annual North Brits yachting regatta. This popular event is well supported by the more 'northern' Forces including PSNI.
The following week the Met held their dinghy regatta at a new venue - Island Barn Reservoir. This is another 'raised' stretch of water which therefore managed to have some wind albeit fitful. Graham Cook (Met) came out of nowhere to win this event which attracted 11 entries.
Another fortnight later Poole Yacht Club hosted the Dorset Dinghy regatta. Always a splendid venue the event attracted 14 entries from as far away as Leicestershire. The event provided a win for Simon Hawkes sailing a Devoti D-One.
A full month followed before the Sussex Police regatta took place, again at Lancing SC. In order to make the event financially viable, the local club is invited to take part which bumped up the entries to 15. Rob Jones (Hampshire) won the event overall.
The last dinghy regatta of the year was the PSUK National Championships. Despite there being absolutely no wind on the first day at Chew Valley Lake the event was a great success with 5 races being held on Day Two followed by 2 races on Day Three. Conditions remained fairly light throughout the event and local helm Allen Marsh (A&S) won the Single-hander regatta with Rob Jones winning the 19 boat Dinghy Championships sailing a borrowed Devoti D-One.
Just six boats took part in the Met Offshores held in October. The event was won by Mason King (Met) but such numbers do not augur well for the future of this event.
With no West Midlands or Avon regatta this year the police sailing calendar was somewhat light on events. 2015 should see an improvement.
No dates are yet set for next year except for the North Brits, 8-12th June and the PSUK Dinghy Champs being hosted by Sussex Police at Bewl Valley SC on 8/9/10 September, 2015.

More follows as available...