Barnacle Bill's casual observations from the shore . . .
(January - December, 2009)


. . . . . . . . . . . . . . . . . . . . . . . . . . . . . .

This Section is merely to appraise you of what's happening around Police sailing, who's doing what (sailing-wise) and acting as general scuttlebutt.
12/01/09 - Happy New Year to All...

A reminder of the Police Regatta dates for 2009 known so far....
Metropolitan Police Dinghy Regatta at Datchet Water SC -
Friday, 3rd April, 2009 (Note change of weekday)
The Police Sport UK Offshore Sailing Championships on the Solent :
Monday 18th to Friday 22nd May, 2009
The Police Sport UK National Laser & Dinghy Sailing Championships at Netley Sailing Club:-
Tuesday/Wednesday/Thursday, 9th-11th June, 2009
Dorset Police Open Dinghy Regatta at Poole Yacht Club
Wednesday, 8th July, 2009 (Provisional - Date to be confirmed)
Avon & Somerset Constabulary Dinghy Regatta at Chew Valley Lake SC
Wednesday, 23rd September, 2009
Northamptonshire Police Open Dinghy Regatta at Northampton SC
Wednesday, 14th October, 2009
Metropolitan Police Yachting Champs '09 on the Solent -
Thursday/Friday, 8th/9th October, 2009
Regatta Dates still awaiting: West Midlands Dinghy, Sussex Dinghy Regatta, Cheshire Dinghy Regatta.
15/01/09
News also from Strathclyde - Their annual Offshore Sailing Championship event will take place again this year in the Clyde area. Further details to follow in due course

pending the confirmation of two new venues to be included this year.

The dates are Monday 8th June to Friday 12th June, 2009 with the boats gathering at Troon on the Sunday.

21/01/09
Marie Bond at West Midlands has been in touch. Their AGM is at the end of February when they hope to confirm the date of their annual Dinghy Regatta at Bartley SC.

Provisionally, they are looking at Wednesday, 29th April, 2009. Confirmation should be forthcoming at end Feb/early March.


29/01/09 - (Now see updates below)
Police Sport UK Sailing Section Extraordinary General Meeting 2 p.m. Tuesday 10th February, 2009 at Nottinghamshire Police H.Q. Please contact Helen Neaverson Section Secretary to confirm attendance.

Police Sport UK Sailing Section Annual General Meeting 10 a.m. Friday 20th February, 2009 at Thames Valley Police H.Q., Kidlington. To confirm attendance contact Nichola O'Dowda, Chief Constable's Office, Thames Valley Police, Tel: 01865-846002 or Email: nichola.o'dowda@thamesvalley.pnn.police.uk .
Changes are afoot regarding the Police Sport UK Sailing Section which affects the construction of the Section as a whole and both Dinghy and Offshore events individually. If you are in any way connected or concerned with the running of PSUK Sailing events during this coming year or in the future I strongly urge you to read the contents of the following page:
Proposed changes to the Constitution 2009
If there is anyone who wishes to suggest any changes to the Drafts please could they make them in writing so that they can be re-circulated for everyone's information? Closing date for these suggestions is Sunday 8th February 4pm.
29/01/09
The Notice of Race for the Police Sport UK Yachting Championships now appears on the PSUK Offshore regatta page of this website. If you are still unable to access the Sussex website created specifically for this event, you can now also download the Entry Form, etc., as a Word file.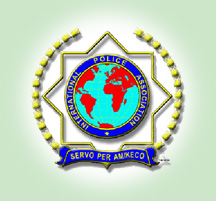 30/01/09
Details of this years IPA Adriatic Cup 2009 have been received and details can be viewed via a pdf file: Invitation letter.
The file includes NoR, Entry fees, charter detail, Programme, accommodation, etc....
The dates are 9th - 16th May, 2009 in Croatia - immediately before the PSUK Offshores...
This year, participants need not necessarily be members of the IPA. Such membership is not so expensive and based on the comments from last year's regatta in the 'Reports & Stories' section, a very good time will be had by all.
02/02/09
After checking with the organiser, I can confirm that the entry criteria is as follows:
"Participation is limited to the members of International Police Association (IPA), other police associations' members and police officers and employees in general".
This hopefully will encourage increased participation in this event...


Update: 10th February, 2009
Police Sport UK Sailing Section Annual General Meeting takes place on Friday, 20th February, 2009 in the Conference Hall at Thames Valley Police H.Q., Kidlington. Postcode = 0X5 2NX. The postponed EGM (mentioned above - see 'Proposed changes to the Constitution 2009') will also take place immediately prior to the AGM, starting promptly at 10am.
Agenda Items for the AGM should be sent in writing to Helen Neaverson to be received by Thursday, 13th February, 2009. Phone: 0115 9672225. Fax: 0115 9672224.
Notification of attendance should be sent by Wednesday, 18th February direct to Nichola O'Dowda, Chief Constable's Office, Thames Valley Police, Tel: 01865-846002 or Email: nichola.o'dowda@thamesvalley.pnn.police.uk .
Items for the EGM Agenda closed on Sunday, 8th Feb.
A number of items for the EGM agenda were received and, due to this meeting having been postponed until the 20th, the time for completing both meetings is now severely limited. The meetings will start promptly commencing at 10am.
The AGM Agenda will be available closer to the date.


17/02/09 -
The Agendas for the PSUK Sailing meetings on 20th February, though brief, are now available to view via the 'Reports & Stories' section.
25/02/09
West Midlands confirm the date of their annual Dinghy Regatta at Bartley SC as Wednesday, 29th April, 2009.
Further details will be published shortly via the West Midlands Police Regatta page but the word is that their Sailing Section are looking at the possibility of inviting the Emergency Services to take part. This is no doubt due to the low numbers at last year's regatta.
So far it has been only the Met Police Offshore Championships who have invited non-police organisations to participate in their regatta and one wonders if this is the direction in which all police regattas will go.
At the recent PSUK Sailing Section AGM, Sussex Police - organisers of this year's PSUK Offshore Sailing Championships - reported that they had been approached by a local Fire Service to take part in our Police Nationals...


Details of the PSUK Dinghy Nationals are now available via the 'Forces & Regattas' link but this year the Metropolitan Police Sailing Club have developed their own dedicated website for the Police Sport UK National Laser & Dinghy Sailing Championships.
To ensure the latest updates you can view their dedicated website direct at: www.psukdinghy.org.uk .



04/03/09
Police Sport UK Sailing Section Annual General Meeting took place on Friday, 20th February, 2009 in the Conference Hall at Thames Valley Police H.Q.
Before the AGM there was an EGM to consider the amendments to the PSUK Sailing Section's Constitution also the Competition Rules. The purpose was to update the Section to comply with the management structure of PSUK. In the past, each discipline - Dinghy and Offshore - have had separate AGM's.
Competition Rules for the two Championships have now been combined into one set of rules.
The AGM, held with our new Chairperson also took place and a report on the proceedings can be viewed via the 'Reports & Stories' section.


Full details of the Avon & Somerset Dinghy Regatta taking place in September, 2009 are now available on the Avon page.
Chew Valley Lake is the venue for the Police Dinghy Nationals in 2010 and no doubt they will be hoping for a larger turnout than usual.
A reminder that both Helm and Crew must be Police for their Open regatta.

04/03/09
News, hot off the wire...
The PSUK Finance Committee recently met and a substantial grant has been bestowed on the winners of last year's both Laser & Dinghy Championships to support their entering in a National regatta representing the British Police.
We wish Paul Heath (GMP) also Frances Gifford & Pete Walker (Met) the very best in their endeavours.
The Nottinghamshire Police Offshore team will also be representing the British Police at Cowes again this year.


Entries for the PSUK Offshore Championships have reached 16 and no doubt more will be entering. It is time to record your interest...
From the Organisers:
"A meal has been booked for the Thursday night at the Folly Inn on the Medina River, where a warm welcome, good ale, fine wine and hot meal awaits. There will be a raffle, for which we have been given some excellent prizes by our sponsors and money raised will go to our chosen charities, RYA Sailability and The Martlets Hospice."
Simon Judge, skipper of the Hampshire Isle of Wight crew has drawn attention to a 'Black Tie Charity Ball' at Cowes Yacht Haven on the Saturday following the Championships. It is a very good cause and if you are able to be in the Cowes area I am sure it will be a splendid event.
A reminder that the closing date for entries is Sunday, 5th April, 2009.

06/03/09
At the recent PSUK Sailing AGM, the Sussex organisers of this year's Offshore Nationals reported that they had received an application from a local Fire Service to take part in the regatta.
This matter of introducing non-police participants has been around for a long time and been muted at the Dinghy Nationals over the years - It's an old chestnut really, but as far as I'm aware, never as an item for discussion at an annual meeting held during the championships.
We have the Police Open Dinghy Regattas organised by a few Forces - though not under PSUK Rules - mainly insisting on a police helm at least. The Met Yachting Championships in October have included Fire Service entries for these last few years and I understand that reciprocally, there are police teams who enter the Fire Service offshore regattas. It's plain that opening up the entry criteria increases numbers; maybe it could do the same for the Dinghy Regattas, which by and large struggle to increase numbers: numbers which frankly hardly justify the efforts made by the organisers. I know that for the West Midlands Police Dinghy Regatta in April, the organisers are seriously contemplating the inclusion of the 'Emergency Services' as I write... The reason? - previous lack of support.
Last year Northants organised a local Police vs. Fire Service dinghy regatta which, it is hoped, will continue. The event is really looking to the future when maybe there will be enough interest to develop a National 'Police vs. Fire Service' competition.
Regarding the PSUK Championships, the primary purpose of any such move thus appears to be to increase the numbers participating. For dinghies it would mean that some competitors could sail with their regular sailing club crews. For the Offshores it would make it much easier to complete teams, and presumably makes their event more viable financially; yacht racing is not a cheap sport. The basic principle of competing against fellow members within other Forces in a sport mutually enjoyed by all present would appear to get lost amongst the desire to increase entries at whatever cost.
Recently I got in touch with the PSUK Cycling Section who appear to be the only PSUK sport which allows for their National Championships to take place including non-police participants. For the last eight years they have held their championships to include competitors from the Fire Service and more recently, the Ambulance Service.
Their current system is that the Fire Service and the Police take it year about to organise their championships with separate trophies for each Service also overall prizes. On the PSUK website I was interested to see that their winners were also paid real prize-money... Although currently there are now enough police cyclists to revert to a police-only event, there are no plans to do so.
Come our Offshore Nationals in May when the first 'Consultative Meeting' will replace the old Offshore AGM., competitors will have the opportunity to discuss the matter.
Is it being a dog-in-the manger to decline outside competitors in police events? Is an effort to increase numbers at this stage simply an attempt at self-aggrandisement?
Any such change could alter the prestige in which our very own national regatta is held. We may even lose a few police competitors as a result. Would the camaraderie enjoyed together over all these years together be the same? or more? or less? Does it matter? Should we extend a hand to our 'blue light' colleagues who we often meet in the day-to-day operation of our Service?
From Terry Clothier, Organiser of this year's Offshore Championships: "We will be organising the PSUK meeting during the Championship and I think it will provoke some controversy. At the end it comes down to numbers, so while we can attract sufficient entries from within the police service it will likely be resisted. If numbers decline, or are declining, it may be the only way to continue with these types of event. I fully accept the principle of inter-service contact and support it. I await the outcome with interest."
What think you?

Certainly no decision was going to be made at the AGM; to few people attended to justify taking what might be viewed as a momentous decision.
The PSUK management consider that numbers attending should be larger and with this in mind Helen Neaverson, the PSUK Sailing Section Secretary, is contacting a number of police sailors with a view to identifying representatives for each of the PSUK Regions who hopefully will take their part in future AGM's
For the meeting, the CC's office at Thames Valley provided excellent conditions and the HQ is easy enough to get to. Those absent this time missed a rare treat and members attending went away somewhat replete...
No guarantees of cake next time but it was one way to welcome our new Chairlady... and if you are of a mind to represent your Region and take an interest in how your Sailing Championships are run you are most welcome to attend. The usual date for the AGM is around November.
16/03/09
West Midlands Police Sailing Section have taken the plunge and opened up their Open Regatta to the 'Emergency Services'. Should you know of any local members of the Fire or Ambulance Services at your own sailing club, you might like to point them in the direction of Bartley for Wednesday, 29th April.
Please note that they have brought the First Race time forward to 10.30hrs as they want to get two races in before lunch and try to start the afternoon race before the club senior race starts!
Entry fees remain the same but this year, include refreshments! Let's hope there's a good turn-out to justify the efforts made to continue this annual regatta...
Further details on the West Midlands page.

25/3/09
News from Sussex - Dusty retires from his present Support job in the Force but will still be involved with police sailing and running their latest dinghy website -
http://spdsc.weebly.com/
. I have future contact details... The provisional date for this year's Sussex Dinghy Regatta at Bexhill is Wednesday, 5th August.

25/3/09
Further details of this year's Strathclyde Police Annual Offshore Regatta being held 8th-12th June now appear on the SPRA Sailing Section page including an Entry Form returnable by 1st May.
As ever, this event takes place at the same time as the PSUK Dinghy Nationals.

28/3/09
Less than a week to go to the first police regatta of the season. The Notice of Race can now be viewed on the Met Dinghy page and you can download a copy also the Sailing Instructions. Entry Fees appear to remain the same as previous years and the Organiser requests that you inform him of your intention to attend, in order to arrange for catering.
Regatta date = Friday, 3rd April, 2009 at Datchet Water Sailing Club.
30/03/09
It hasn't taken Dusty long after retiring to complete the new website for Sussex Police Offshore Sailing Club which you can find at http://sposc.weebly.com/ . This is a separate website to the Sussex Dinghy website also their dedicated webs pages for this year's PSUK Offshore Sailing Championships.
By the way, a reminder that the closing date for entries for the PSUK Offshores is Sunday, 5th April, 2009.

06/04/09
Despite an excellent turnout of 16 boats at Datchet Water, this year's Met Dinghy Regatta failed to get out of the starting blocks due to a distinct lack of wind. Nevertheless it was good to see one or two new faces taking part.

| | |
| --- | --- |
| | Also putting in an appearance was Charlie Jordan who those with long memories will remember representing Kent Police in his Phantom. Nowadays Chaz dedicates his sailing time to racing a radio-controlled model yacht and, given time before the regatta briefing, provided some information on the sport. |
So the regatta was abandoned and the organiser Stuart Jenkins will be looking for a suitable alternative date on which to run the event.

07/04/09
There's no such thing as a free lunch ?...
And so on to the next police sailing dinghy regatta. It's time to let Marie know if you plan to make Bartley on Wednesday, 29th April for the West Midlands Police Dinghy Regatta.
A reminder that as your lunch is included in the entrance fee so it would be useful for catering to let the organiser know beforehand.
All the details are on the West Midlands page.

08/04/09
This year's Sussex Police Dinghy Regatta held at Bexhill now has a confirmed date on Wednesday, 5th August, 2009. Phil Mears is the local contact for this event. Further details on the Sussex Police page or their new dinghy dedicated website at:
http://spdsc.weebly.com/
.

15/04/09
The Organiser of this year's PSUK Offshore Championships wishes to draw attention to the following item which always appears on the entry form for the PSUK Dinghy Sailing Championships..
Police Sport UK Offshore Sailing Championship 2009

17th to 22nd May, 2009

We the organisers are required by PSUK Rules to draw to the attention of every competitor that the Council of Police Sport UK has taken a limited liability Personal Injury Policy of Insurance to cover any competitor, Official or Committee Member of Police Sport UK aged between 16 and 65 years, who is participating or officiating at any Championships organised on behalf of the Police Sport UK, and who as a result of receiving serious bodily injury, dies or is permanently disabled resulting in their being retired from their Force. A condition of the Insurance Policy is that notice must be given to the Insurance Company of any injury which might give rise to any claim, as soon as reasonably practicable and in any case within 21 days of the occurrence. In order to comply with requirements both the organisers of the National Championships and the Police Sport UK Office must be informed of any such incident immediately.

Competitors requiring additional insurance cover are advised to consult their own Insurance Companies.

Terry Clothier
Senior PNSO
Arundel Police Station
Arun, West Downs,
The Causeway, Arundel, West Sussex. BN18 9JJ
Telephone 0845 60 70 999 Ext. 86297 Direct dial: 01243 843458 Mobile: 07795 800983

30/04/09
The West Midlands Dinghy Regatta took place in plenty of wind and, though slightly chilly, perfect conditions for all competitors. Just eleven boats - a little disappointing considering the efforts made by the West Mids Sailing Section to attract participants.
Nevertheless it was good to see some fresh faces on the water. Pete Fairhurst, recently retired, hailed from Staffordshire Police whilst West Midlands also found some new blood with five boats coming from the host force.
This year the event was opened up to the 'Emergency Services'. However, this week was also the Fire Service Yachting Championships which appears to have put paid to any entries from that direction. With potential police sailors also taking part in their regatta, this also appears to have affected entries at Bartley. The Fire Service are evidently sticking to the same week next year and the West Mids secretary, Marie Bond is looking at an alternative date in 2009; probably a week earlier..

Full details now appear on the West Midlands page.

12/05/09
With this year's PSUK Offshore Championships imminent, details are now available for the Metropolitan Police Yachting Championships '09.
Regatta dates are 8th/9th October and the closing date for entries is 31st August. The format is basically the same as in previous years and a new category of 'White Sail' entries has been added.
Full details including the Notice of Race and Entry Form can be viewed/downloaded via the Met Offshore page.


It will be interesting to see just what discussion this first PSUK Offshore 'consultative meeting' produces, particularly regarding the inclusion of non-police entries in our national regatta.
Currently, the Fire Service have their own championship and there are police entries in their national regatta.
This consultative meeting now replaces the Offshore Section AGM and the results of discussions on any matters are submitted to the PSUK Sailing Committee for consideration.
If you have views on such participation, you best be at the meeting.

22/05/09
Full details of this year's Dorset Police Open Dinghy Regatta at Poole are now published on the Dorset page. Numbers entering these last few years have been reasonably respectable and the venue justifies a continued good entry.

Poole Harbour is the nearest we get to sea sailing without being 'offshore' and with the race times being reliant on the state of the tide, a reminder that the briefing time is a little earlier this year - 9.15am with a race start at 10.30am - so don't be late..

26/05/09
Good news from Cheshire. As a result of Avon & Somerset's support last year making attendance figures more respectable, Rob Allen has announced the date of this year's Cheshire Constabulary Dinghy Regatta on 14th September, 2009. Slight change of weekday... - It's on a Monday.
Full details can be viewed via the Cheshire Police page.


26/05/09
This year's PSUK Offshore Championships went very well after a somewhat shaky start in strong winds. Gusts to force 8, and a helicopter rescue before the start of race 1. Conditions improved through the week and the results and further details are currently being prepared for publication.
Early news that during the event the PSUK Offshore Consultation Meeting took place as planned. The vote was 2 to 1 against the Fire Service joining the event, but an idea was put forward for a joint emergency services 'Round the Island' race to be run. That received almost total support. Full details of the Consultation Meeting will be available in due course.

29/05/09
The results of this PSUK Offshore Championships still await... Meanwhile you could read a report provided by this year's winners via the Notts page which gives a flavour of what the week was like. They took a large number of pictures - not all of themselves - including some small videos. The hyperlink to view the pictures can also be found on the same page.
Congratulations then to Nottinghamshire Police A team who won the event again, though this time it was a close run thing with Graham Cook's team from the Met providing the main opposition.
So Notts go on to represent the British Police next year. Having won last year's PSUK Champs they will be at Cowes to represent us during the first week in August, 2009. This year, after having had two years in the J109 fleet, they are returning to the Sunsail fleet where, having done so well before a few years ago, they feel they still have 'unfinished business'.

05/06/09

A reminder of the Police Regatta dates still to come for 2009....
The Police Sport UK National Laser & Dinghy Sailing Championships at Netley Sailing Club:-
Tuesday/Wednesday/Thursday, 9th-11th June, 2009
Dorset Police Open Dinghy Regatta at Poole Yacht Club
Wednesday, 8th July, 2009
Sussex Police Dinghy Regatta at Bexhill SC
Wednesday, 5th August, 2009
Cheshire Constabulary Dinghy Regatta at Winsford Flash SC
Monday, 14th September, 2009
Avon & Somerset Constabulary Dinghy Regatta at Chew Valley Lake SC
Wednesday, 23rd September, 2009
Northamptonshire Police Open Dinghy Regatta at Northampton SC
Wednesday, 14th October, 2009
Metropolitan Police Yachting Champs '09 on the Solent -
Thursday/Friday, 8th/9th October, 2009
05/06/09
News from The Organiser of this year's PSUK Dinghy Champs taking place next week...
"A member of the Organising Committee will be at Netley Sailing Club from 1300 hrs on Monday 8th June to meet and greet you.

Arrangements have been made to ensure the gates to the Country Park and the drive to Netley Sailing Club will be open until late. If you have any difficulty getting through either of these gates please contact Stuart Jenkins on 07785 371303.

Direction signs to the event will placed along the route from the top of the M27.

We look forward to seeing you next week."

17/06/09
So the Dinghy Nationals are over for another year. Numbers attending? Not too bad; might have been better but 27 appears to be around the optimum number these days. No doubt Avon & Somerset will be looking for a much larger turnout. Last time they hosted the Nationals (at Cheddar) in 2002 there were 46 though only 15 in the Laser event - which is not so different today.
The Met had one great advantage this year. They were able to draw on a large support staff. Besides Netley Sailing Club staff who were generally responsible for running the operation of the regatta, but in particular, Rescue, Catering, Camping and the bar (most important) - the Met's Phil Morrell was in charge of the 'results service' which, taking into account the usual queries on laps completed, etc., provided excellent service and race results promptly.
It was good to see some new faces at the championships. One can only hope that they enjoyed themselves enough to return next year also to attract further new blood for, like many other police sports sections, there is a certain lack of participation in police sailing emanating from the more recent members of the Service. It's the same all over; there's no point in going on about it..
And the wind blew — not too little, not too much. Suffice to say that the Nationals were a great success. Congratulations to Stuart and his deputy Roger Glass, also all the Met team for providing the support, large and small, from the beach gang which was so useful to the single-handers, to the tally tags for the launching trolleys.

17/06/09
Hot off the wire.... Avon & Somerset Constabulary Sailing Section has had confirmation back from Chew Valley Lake Sailing Club and Bristol Water Authority.
The dates for next year's Police National Laser & Dinghy Championships is now officially confirmed.
The PSUK Laser Day will be Wednesday, 9th June and the PSUK Dinghy Championships will be Thursday, 10th and Friday, 11th June, 2010.
From Organiser, Bob Lowrie, "Conscious of the distance some competitors will be travelling, it is our hope to have the Friday racing as early as possible with a view to having everyone on their way home between 1300 and 1400 hours. We are in negotiations with a local camp site (1 mile from the club) and we hope to put on free transport to and from the camp site for the Thursday entertainment and just to make sure, I have checked the Football World Cup kicks off the Saturday after the event so no missing out on any matches.."
Chew Valley Lake is already known to many competitors. It's where Avon holds its annual regatta. This year their regatta date is Wednesday, 23rd September, 2009 when you have an opportunity to check it out prior to next year's championships. It has not yet been decided whether A&S will also have their usual annual regatta come September, 2010.

26/06/09
Also at this year's championships, the first 'Consultative Meeting' was held, displacing the old Dinghy AGM, now that the Constitution of the PSUK Sailing Section has been revised. The meeting was well attended including our new Chair-person, Sara Thornton, CC., Thames Valley, who also got out on the briny to see some of the racing.
Among other matters the meeting discussed - future sponsorship, Regional representation, future dates and Awards for Excellence.
A report on the meeting - not the minutes - can be viewed via the 'Reports & Stories' Section.


The next event is the Dorset Police Open Dinghy Regatta at Poole on Wednesday, 8th July. There have been some reasonable attendances in recent years now that it is a one-day event: thirteen last year and seventeen in 2006.
It is a most popular venue and Poole Yacht Club always make us very welcome.
I notice that the tides for the day appear to have made things a little earlier than usual - Briefing is scheduled for 9.15am with the First Race Warning not before 10.30am.
We're going to have to get a move on...

14/07/09
Kent Police are regular competitors in the PSUK Offshore Sailing Championships. Having hosted the championships previously, they are now hosting next year's regatta. They confirm the dates - 17th-21st May, 2010, on the Solent.
Their contact details are now included on the 'Contacts' page and shortly there will be a dedicated 'Kent' page regarding next year's championships and their own local activities.

The Dorset Dinghy regatta took place at Poole and provided excellent winds for the day.
The organiser, Rob Gillespie together with Poole Yacht Club provided another great regatta and long may it continue. Although 12 boats is down on the previous year, Rob was satisfied with numbers. Nevertheless, there being some notable absences this year, the entry could have been much higher.
Conditions resulted in some capsizes among the twelve boats taking part and the evidence can be viewed in the picture-gallery via the Dorset Police page.

15/07/09
So we come to next police sailing event is the Sussex Police Open Dinghy regatta held at Bexhill Sailing Club on Wednesday, 5th August. A reminder that this year's regatta is being organised by Dusty Miller who will no doubt be hoping for an increase on last year's attendance.
This regatta takes place during Bexhill Sea Week and the club make us most welcome. This event is during the school holidays which makes it very popular. It is very much family orientated and there's plenty of activity at the club during the day with plenty of assistance getting boats on and off the water. Just get there early to park the car..
Over the years, this regatta has had both strong winds and ultra-calm but it's a good day out by the sea anyway. Back in the dark days before you were born and electric shavers were in their infancy, there used to be an advert for a shaving cream. The punch-line was "Not too little and not too much - but just right". Sussex Sailing Section will be hoping for just that.. You can check out conditions beforehand - and I find myself often checking on the Bexhill SC site's webcam to see if Dusty's on the beach...
Details regarding the regatta appear on the Sussex Police page also on their own website at http://spdsc.weebly.com/ .


News from Devon & Cornwall. Julie Finn is shortly taking maternity leave and the secretary is now Jon Bancroft whose details are shown on the 'Contacts' page.

The D&C's dedicated website for sailing has been changed to http://www.sportsassociation.co.uk/sports/sailing.html .

27/07/09
Cowes Week is imminent. The British Police will be represented in the Sunsail 37 fleet by last year's winners of the PSUK Offshore Championships, Nottinghamshire Police Sailing Section.
Skipper Pete Walters has competed in this class before when they came second overall so this year they hope to go one better. You can follow the results via www.cowesweek.co.uk during the event which takes place 1st-8th August.
We wish Notts the best of good fortune.
Meanwhile Frances Gifford and Pete Walker (Met) represented Police Sailing UK at the Merlin Rocket Week, Salcombe this month, coming 28th out of 98 with a best race result of 10th. Some fleet... and a respectable result.
Paul Heath will be representing us at the Laser Inland Masters in October.


Police Teams from the UK will be taking part in this year's Interpol Coppers' Cup in the Netherlands in September. The entries include: Lancashire, Kent, Herts, Dorset & PSNI.
It's certainly an excellent turnout this year with over 13 countries represented. You can view the whole list of entries (there are 30+) via the ICC website .


One team who have been there before is Kent Police who now have a new page on this website. Activities of the Sailing Section appear to be mainly Offshore and they organise an annual East Coast Cruise, this year taking place from 29th August to 5th September. Anyone interested in the 'ECC' should contact the Kent secretary, Andy Larkins who will endeavour to fit you in.
Kent are organising the PSUK Offshore Sailing Championships, 2010 and details will appear via their page in due course. The 'Contacts' page has also been updated to include Kent.


For those used to checking with 'WINDGURU' for future weather conditions, I see that Bexhill-on-Sea is now included on the list of locations. I've never worked out how a guy operating out of a little garret somewhere in Prague (or is it really some palatial pad in California) can get such worldwide information, but I'm impressed. It may not be 100% accurate, but tell me about a weather forecast that is..
Sussex Dinghy regatta page carries a link to current weather conditions and there is always the Met Office site, but I have now added the Windguru link.

10/08/09
Cowes Week is over and Nottinghamshire Police have once again, returned an extremely creditable performance. Competing in the Sunsail 37 Fleet, in which they came 2nd in 2005, they were hoping to come one position better in 2009.
Windy conditions at the beginning of the week changed on the Wednesday when their fleet racing was abandoned. It was about the same conditions looking out to sea at Bexhill that day during the Sussex Police regatta.
So, a busy week for police sailing. You can view the brief report on events at Cowes via the 'Reports & Stories' Section.
The Sussex Police regatta experienced virtually the same conditions as last year - and some other years - with the wind so light at times that it was a struggle to get round the course. Just six boats; one more than last year. The event deserves more support: without continued support, these regattas will go the way of so many others over recent years.. The first three places overall were helmed by retired officers..

24/08/09
After the holiday period the late summer spate of police regattas takes off shortly with the Cheshire Dinghy Open at Winsford Flash on Monday, 14th September. Note Monday (not Wednesday)... Last year there was a fantastic turnout by Avon & Somerset who brought eight boats making a total of 12 boats. It would be nice to see even more visitors from the northern forces.
Cheshire is followed by Avon & Somerset's open dinghy regatta at Chew Valley Lake SC which usually comprises an extremely large number of local participants and makes for a good sized regatta, justifying all the effort made by the host club. In 2010 the Police Nationals are being held at Chew and their regatta on Wednesday, 23rd September (the week after Cheshire) provides an opportunity to experience local conditions before next year.
In October, we are into the last two events of the season. The Met Offshores take place 8th/9th October and entries should have already been submitted. This year there will be a 'white sail' fleet, with a trophy, for those who don't feel confident with spinnakers. Further details can be viewed via the Met pages or on the 'News' page of the MPSC internet site together with links to the notice of race and entry forms.
Then the following week sees The Northants Open Regatta at Pitsford Reservoir. After running the Dinghy Nationals there in 2008 the organiser, Steve Middleditch is hoping for a good turn out. Details including the NoR, Entry Form, local accommodation, etc., can be viewed via the Northants pages.


Two regattas took place during September: Cheshire & Chew. Conditions were light on both occasions. Nine boats at Winsford Flash wasn't too bad and Avon had their usual 20 made up mainly of local talent.
At both regattas the number of visiting forces was a little low. These events do rely on numbers attending to justify running them.
Results and pictures of both events can be viewed via the 'Forces & Regattas' section.

30/09/09
I've just received notification of this year's Police Sport UK Sailing Section AGM. This is to be held at the Thames Valley Police HQ on Wednesday, 28th October, 2009 between 14:00hrs and 16:00hrs.
A Provisional Agenda is being circulated to current Committee members also known proposed Regional Representatives. Should you have any item for for the meeting, I suggest you contact your Regional Representative to represent you at the meeting and arrange for any item to be included by the meeting secretary, Helen Neaverson by 11th October latest. A list of the Regional Reps prepared to represent you/your Force can be viewed via the Report and Stories section - see The Consultative Meeting of the PSUK Dinghy Championships, 2009 which has the most recent list.


Just two police regattas to go before the end of the season - the Met Offshores and the Northants Dinghy Open. The weekend following the Northants regatta, Paul Heath (GMP) will represent British Police in the Laser Inland Masters ( Queen Mary SC 17/18 October).


News from Colin Gilmer, Strathclyde re North British Championships, 2010.
"It appears the wicked get little time to recover as I have had three enquiries for 2010 already. The good news is the Welsh are returning and it looks like we may have a West Yorkshire entry. Alex Bisset has got himself a boat so 2010 could be a big fleet. I will be endeavouring to recruit a few more over the winter. So just to give you advance notice the dates will be 7th June, 2010 to 11th June starting again at Troon and should follow a similar route to this year."


The Metropolitan Police Dinghy Open Regatta originally took place in April this year but had to be abandoned due to a total lack of wind.. Since then, the Met have sought a date to re-run the event and have eventually ran out of time - unless you think that mid-November is likely to attract competitors.. It was always going to be difficult to fit another suitable date into the police sailing calendar so sadly, the proposed re-run will not now take place.


Confirming the date of the Metropolitan Police Sailing Club's AGM at NSY - Monday, 23rd November, 2009.

13/10/09
A preliminary report regarding the Met Offshores from Len Gooch on board the Committee Boat:
19 yachts took part. The sailing conditions on the Thursday had been pretty good.
On the Friday, it was very windy with extremely lumpy wave conditions. This caused many yachts to broach on a spinnaker reach. Yacht 17, skippered by Stuart Jenkins (Met), split its spinnaker and got it jammed at the top of the mast. In trying to get it down, one of the crew - Steve Coles - got the sheet wrapped around one of his legs. A huge gust then shook the torn spinnaker and lifted Steve right out of the boat and into the water. Still trapped by the sheet he was then being towed through the waves at quite a speed. He was having great difficulties in breathing and could well have drowned. His saving grace was that Micky Watts (Yacht Master) was tracking the leading yachts in his large RIB at the time, and he was close enough, and fast enough, to get alongside him and haul him out of the water. Steve was uninjured, but had lots of water in his lungs and was in quite a bad way. So Micky drove him straight into Cowes, where he was rushed off to hospital. Several of the competing yachts lowered their sails and switched on their engines to go to Steve's assistance, but Micky had everything under control. Stuart followed the RIB into Cowes and was later able collect his half-drowned crew member and take him back to Port Solent. I saw him at the prize-giving and he looked none the worse for his traumatic experience.

That particular race- race 4 - was shortened, but the water was too lumpy to allow the race committee boat to anchor at the finish. The skipper held his position at the finish line by use of the engine. Racing was then abandoned for the day. So only 4 races were held, with 3 results to count for the championship. The overall winner was Andy Rooke (Met) and his crew in Sunsail yacht number 2.
The Final results and Report are now on the Met Offshore page.
Next Year the event is provisionally booked for 29th Sept - 1st October, 2010

From Kent Police Sailing Club:
The Interpol Coppers' Cup recently took place in the Netherlands and Kent Sailing Team under the name 'Kent Crusaders' took part for the first time in years and after a gruelling week with 15 starts and 14 Olympic style courses we finished a reasonable 8th overall. The regatta was extremely well run and the hospitality and sportsmanship both top quality. Our own boat was the only Jeanneau in the fleet and suffered slightly in the relentless force 6. However, no complaints as when the breeze eased slightly, we made up for a bit of time against the heavier Bavarias.
Those windmills pumped out the wind day and night and kept us all working hard with the 5 person crew making the most of the social as well as the racing. Early on, a few teams had a problem avoiding each other but after the organisers were told that any more bumps and the boats would be taken back by the charterer, then things calmed down and the start line grew.
Race One was abandoned because the buoys all dragged their anchors and after that, all was rock and roll. We had a fabulous time and its a great venue for competitive exciting sailing, plus the Europeans are amazing company and hosts.
Further details and results can be viewed via the Interpol Coppers' Cup own website at http://www.copperscup.org .

27/10/09
Well done to Paul Heath (GMP) who represented Police Sport UK at the recent UK Laser Inland Masters Championships held at Queen Mary Sailing Club. Out of 54 entries in the Standard Rig series he came a creditable 12th overall, coming 3rd in Race Four.
This is the first year that PSUK has supported dinghies taking part in national competitions. Frances Gifford with Pete Walker (Met) also represented PSUK at the Merlin Rocket Week, Salcombe last July, coming 28th out of 98 with a best race result of 10th.
You can view Paul's report on the Laser Inlands via the 'Reports & Stories' Section.

11/11/09
Things tick along smoothly for next year's PSUK Dinghy Championships and further details will be available in the not too distant future. They hope within the next couple of weeks to be able to have the Sailing Instructions, Notice of Race and Entry Forms for publication on the website and are just waiting on confirmation about the campsite.
For those who plan ahead, a reminder of the dates - Wednesday to Friday, 9th (Lasers) 10th & 11th (handicap) June, 2010 at Chew Valley Lake SC.
The main Organiser, Bob Lowrie now has a different Contact Telephone No.: 0778 975 2856.
The hosts, Avon & Somerset Constabulary recently held their AGM and made the decision not to run their normal Police Open held in the September.

01/12/09
What with strong winds and now the cold setting in, only the stalwart few will still be sailing. UK Police Sailing has come to a standstill for the year and eyes begin to turn towards 2010.
Neither of the 2010 Championship Organisers managed to get to the recent PSUK Sailing Section AGM held at Oxford in October so information on next year's championships was a little light. Nevertheless, Avon & Somerset have now been quick off the mark to get all the paperwork ready for hosting the PSUK Dinghy Sailing Championships 2010 at Chew Valley Lake. The Notice of Race, provisional SI's, Entry Forms, etc., are now published on this website.
Avon confirms the dinghy dates as 9/10/11 June, 2010. Now, for 2011 the Leicestershire hosts have arranged the dates September 13th-15th at Rutland Water. This is in anticipation of circumstances prevailing during the following year (Olympic Year) when many Forces' personnel will be committed during the mid-summer months. 2012 is hosted by West Midlands.
With two future PSUK Dinghy Championships probably thus committed to September dates, it will be an opportunity to ascertain whether a change to September will become a preferred time to run the Police Nationals. This will obviously affect future police open regatta dates, particularly those currently held in September.
Those who attended the Netley Consultative Meeting will know that a change of date from June was voiced and, as a result, the subject was discussed at the AGM. One reason for the suggested change was the Dinghies' date-wise proximity to the PSUK Offshores currently held in May. However, looking way back at dates of earlier championships, it hasn't always been in June - and from memory, a lot may depend on when the venue is available. Thus it appears that historically, it has been mainly up to the host Force to decide when the championships are held... subject to confirmation at the PSUK Sailing Section AGM.
Some may not welcome a change from June but as a result of the Dinghy Consultation Meeting discussion, the Sailing Section's Chairperson suggested that it might be possible to ascertain some feedback of preferred dates from competitors, but now that the dates are now set for 2011, any questionnaire on the matter appears irrelevant at the moment and will therefore not take place until after the 2011 regatta when it should be possible to get experience of the change of date - and a more accurate indication of sentiment for the benefit of future organisers.
Kent are hosting the PSUK Offshore Sailing Championships on 16-21 May, 2010. Details are still being sorted.
Also at the AGM, the proposal that Pete Walters should be considered for an 'Award of Excellence' will be forwarded to the PSUK Council. This will be the first time the Sailing Section has put forward a name. Seeing as the Award will be for winning three consecutive PSUK Offshore championships, it may be that awards are also made to the hardcore of the Notts Offshore team. We await the outcome.
Congratulations were accorded to Frances Gifford/Pete Walker (Met) and to Laser sailor Paul Heath (GMP) for there highly creditable performances representing Police Sport UK in national dinghy regattas during 2009 . Their exploits can be read via the 'Reports & Stories' Section. Pete Walters and the Notts team represented PSUK at Cowes this year and came second in the Sunsail fleet. Next year, Pete is returning to the J109 class at Cowes.
A report on the AGM appears in the 'Reports & Stories' section as does reports on the regattas mentioned above.
01/12/09
Viewers of this website during 2006 may have followed Met officers Richard Lett & Justin Rowley's RBI race, details of which can still be viewed via 'Reports & Stories'....
CO-SKIPPER WANTED FOR 2 HANDED ROUND BRITAIN AND IRELAND YACHT RACE
03/12/09 - Position now appears filled !
However, should anyone be interested in taking part or following Richard's race, the link below may be of interest.
Once again Richard Lett is campaigning in the RBI Yacht Race and hopefully the story will continue via 'Reports & Stories' - See the latest update Round Britain & Ireland Yacht Race 2010

26/12/09

Looking back on 2009.....
It's been a slightly frustrating year for police regattas with a number of events suffering from a distinct lack of wind.. Numbers attending have been down for some events - up in others. Virtually the same competitors appear to be making the effort to travel & support Police Opens and there seem to be hardly any new names appearing in the results, which does not bode well for the future. Nevertheless, as usual, the Police Nationals are maintaining their attendance, no doubt due to the support and recognition provided by Police Sport UK - and by Force sports clubs.
In early April, the police sailing season got off to a disappointing start when all of sixteen helms turned up at Datchet, attempted to make the start line for the first race, only for the race to be abandoned due to a total lack of wind. With no sign of conditions improving after lunch, the whole event was abandoned with a view to holding the Met dinghy regatta later in the year. However, a convenient window never appeared and one can only hope that similar numbers make this regatta in the future.
Thus the West Midlands regatta became the first event of the year to be completed. The host Force being somewhat disappointed with previous entry numbers had decided to open up their regatta to helms representing the 'Emergency Services'. As it was, no non-police turned out - but this was primarily due to the fact that the Fire Brigade were holding their Offshore regatta during the same week. It would have been an interesting experiment and, as numbers lessen, may be an indication of the future if police regattas are to continue.
Police Dinghy regattas come to a halt during May whilst the PSUK Offshore Championships take precedence. Sussex Police were the hosts this year and numbers were fairly maintained with 24 yachts participating; slightly down on the previous year but nevertheless a strong turnout. For the third consecutive year the event was won by Nottinghamshire Police with Pete Walters on the helm. Pete's name is going forward to the PSUK Council with a recommendation for their 'Award of Excellence' and the Notts team will once again be representing the British Police at Cowes.
The Police Dinghy Nationals followed in June and this year the Met hosted the event held on Southampton Water from Netley Sailing Club. Conditions were fine throughout the three days with the busy shipping lanes hardly affecting the courses set. Entry numbers for both the Laser and the Handicap events were exactly the same as the previous year despite entry fees being somewhat higher; this, determined by charges per boat demanded by Netley. It's to the credit of most Force sports clubs that they are still able to support competitors financially, even if no longer by Special Leave - which still varies greatly between forces.
As to the racing, conditions must definitely have suited Graham Cook (Met) who, having decided to miss the first Laser race whilst he did running repairs on his clapped-out hull, thereupon won races 2 & 3.. In the main event, last year's winners Frances Gifford & Peter Walker who had decided to campaign this year in a Merlin Rocket, conceded victory to Simon Hawkes in a Phantom. Winners will be supported by PSUK to represent the British Police in a national event.
One of the most popular regattas - the Dorset Regatta - took place at the beginning of July. Poole Yacht Club always make us welcome and the twelve helms taking part had plenty of wind which engendered capsizes for some. Rob Jones in his RS700 kept it together to win all three races.
August always seems to be taken up with work and holiday commitments. Thus the best month of the year provides just one regatta and that was poorly attended - as it has been in recent years. Whether it is the beach launch or the wind which either blows too hard or nothing at all, the Sussex regatta has suffered from lack of support in recent years. Fortunately the regatta is held as part of Bexhill SC's 'Sea Week' and little seems to be lost in the way of the cost of running the police regatta. This year it was the turn of 'no wind', or so little that in the morning hardly a lap could be completed by the six boats taking part. Retired Sussex member Pete Goodman, who was for many years an active supporter of police sailing, won the event sailing an Albacore.
The first regatta in September was at Winsford Flash for the Cheshire Dinghy Open. This was another regatta blighted by light winds. Entries were down on last year when eight came from Avon and Somerset; this time three - and apart from the host force and say, West Midlands, there was little support from the northern Forces.
Numbers were also down at Chew Valley Lake where Avon & Somerset always expect to have strong support considering the strong contingent of local competitors that turn out. The event provided another easy win for Simon Hawkes who managed to stay well ahead in the exceedingly light conditions.

Simon Hawkes (Avon & Som.) won a number of the Dinghy Regattas in 2009.
As usual, early October heralds the Met Offshores. This event is open to visiting Forces also to other organisations including the Fire Brigade. The additional competitors helped to provide the 19 yachts from Sunsail which took to the Solent for a splendid first day's competition. Day 2 conditions were rather different and a sudden squall which came blasting through the Solent during the first race of the day, almost caused a fatality when a crew member found himself in the water wrapped in the spinnaker. Fortunately, a RIB was close by to rescue the unfortunate crew - and saved a lot of writing, but the conditions put paid to any further races.
Currently, the last event of the year in the police sailing calendar is the Northants Dinghy Open. October should bring some wind to the occasion but in keeping with a number of regattas this year, the wind hardly ever blew and not until the afternoon was there enough puff to make a proper race of it. Nevertheless Simon Hawkes won all three races. Numbers for this event were disappointing with only nine boats, 5 of which were local. No doubt the lack of wind forecast put off a few but without support this planned annual event may not resume in the future.
The table below of yearly comparisons provides a record of participation at police regattas:
Regatta

2002

2003

2004

2005
2006
2007

2008

2009

Metro Dinghies
Datchet Water

7

12

13

16
12
9

10

Abandoned
(16)
West Midlands
Bartley SC

10

10

10

10
17
11

6

11

National Offshore

Solent


25

Plymouth


21
Solent


23

Argyll
19
Solent
19

Solent


23

Solent


2

7

Solent


2

4

National Laser

Cheddar
SC
15
Leigh &
Lowton
16
Worthing
SC
15
Scaling
Dam
12
Notts
SC
11
Poole


YC


13

Northampton




SC


14

Netley




SC


14

National Dinghy

Cheddar
SC
46
Leigh &
Lowton
30
Worthing
SC
38
Scaling
Dam
29
Notts
SC
39
Poole


YC


32

Northampton




SC


27

Netley




SC


27
Dorset
Poole SC

n/a

Two-day
11

Two-day


5
One-day
13
One-day
17

Not held due to holding the Nationals

12

12

Sussex
Bexhill SC

13

10

7

Blown off

9

Blown off

5

6
Cheshire
Winsford Flash

n/a

10

13

16
8
8

12

9
Avon & Somerset
Chew Valley Lake

Not held due to holding the Nationals

12

17

22
28
19
24
20
Metro Offshore


Solent

22
22
24
22
24
21
2

0

19
Northamptonshire
Pitsford Reservoir
-
-
-
-
14
16

Not held due to holding the Nationals

9

Overall, numbers attending the police regattas provided are thus, not increasing and, apart from the National (PSUK) events, one wonders for how long these Police Opens will continue. Organising such an event is not so difficult but it does need commitment and support.
Although Police Open regattas fluctuate in numbers, there seems to be a downward trend but it is from such events being organised that hopefully new blood will come through to support the National events. One would not call sailing a particularly sedentary activity but it doesn't take a check of birth certificates to realise that the average age of police sailing competitors has slowly risen over the years and one wonders if the Service any longer attracts personnel prepared to dedicate time to Force Sport.
26/12/09
Kent, hosts for next year's PSUK Offshore Championships are still sorting costs before publishing any further detail. The current weather situation has prevented them getting together to finalise matters but any enquiries regarding the event should be directed towards the Organiser, Roy Williams.
Meanwhile Kent secretary, Andy Larkins has a yacht for sale. It's a Wakering 33 built in 1970 and more details can be viewed on the News section of the Kent Police Sailing Club page.


An early arrangement for 2010... The PSUK AGM is planned for 10am on Thursday, 7th October, 2010 at Thames Valley FHQ.

26/12/09
Christmas has arrived and whilst all is quiet, I would like to take this opportunity to wish all police sailors, their families and supporters, a happy Christmas and a rewarding New Year.

I look forward to seeing you on the police sailing circuit in 2010
R.S.

End of this page.. Return to current page