Barnacle Bill's casual observations from the shore . . .
(October, 2007 to December, 2008)


. . . . . . . . . . . . . . . . . . . . . . . . . . . . . .


This Section is merely to appraise you of what's happening around Police sailing, who's doing what (sailing-wise) and acting as general scuttlebutt.
Dates for the SPRA - North Britain Offshore Championships 2008 have been announced early. This is an event much enjoyed by those who participate and for those who fancy returning to the location where the PSUK Offshores were held in 2005, the dates are Sunday, 8th June to Friday, 13th June, 2008.
As usual this clashes with the PSUK National Dinghy Championships to be held the same week.


The Europol Copper's Cup regatta is now over and a number of teams from the UK took part. You can view the results on our Europol Copper's Cup page or the ECC's own website at
http://www.copperscup.org/ .


Winds on the day at the Avon & Somerset Dinghy Regatta came in like a lamb and finished like a lion. A good day's sailing though, with no great mishaps. Numbers were down on last year by a third which was disappointing for the organisers. Only four boats competed from other Forces.
Organising an Open takes some effort and despite receiving generous support from Chew Valley Lake SC, there are costs involved. The trophies presented at this regatta are always splendid.
A&S will be having their usual AGM sometime during the following months when the lack of outside forces taking part is sure to be discussed.
Whether they will alter their entry qualification from both helm & crew required to be police personnel, is in the lap of the gods. Whether the Section will continue to run one of their regattas as an Open event is also to be considered. Apart from the sail-training courses they organise, A&S already run local regattas for A&S personnel only earlier in the year and without firm support from outside forces, it may be that we lose their Open Regatta from the Police Sailing calendar.


The next event on the Police Sailing Calendar is the Metropolitan Police Yachting Championships held on the Solent, 4th/5th October. Entries so far are a healthy 21 - slightly down on last year when the second day was blown out. Let's hope for better conditions this year.



Police Sport UK - Annual General Meeting
The AGM takes place on Monday, 12th November 2007 at 1400hrs at Strathclyde Police HQ, 173, Pitt Street, Glasgow G2 4JS

Any items for insertion in the Agenda to be with PSUK Sailing Secretary (Dc 2330 Neaverson, Notts Police) by 3rd November 2007.

Please confirm attendance, or apologies to Helen Neaverson .


Has anyone seen the Cleveland Police flag?...

30/10/07
If anyone is thinking of posting Bob Lowrie at Avon & Somerset a Christmas card.... - his address has changed. Same unit, same email address and same phone contact number. Just the postal address has changed.


01/11/07
Albeit the Police Sport UK Sailing Section AGM is due to take place on Monday, 12th November, this year in Glasgow - due to the travel distances involved - moves are afoot at this very moment in time to hold the meeting via a 'video conference'.
At this stage, Strathclyde, Nottinghamshire, Cleveland and possibly Leicestershire will be linked up
This will be something of a precedent and could be useful to enable more Forces to be represented at such meetings. One can only hope that the operation will be a success and bodes well for the future....
Sailing Secretaries at al have been previously contacted regarding the meeting and will no doubt be interested in the result.

A new Police Sailing Section on the horizon......
Until now the Northumbria police sailors have been represented by Paul Common who runs the Watersports Section of the Northumbria Police Sports & Social Club. Paul is now concentrating on Powerboats and a more relevant (to police sailing) section is now being fronted by Nick Walker and Russ Hall - the Ocean Sailing Section. Not a lot happening on the dinghy front, but it's early days. Their details can be found on the 'Contacts' page of this website.
Northumbria Police Yacht Club is a recently formed club, seeking to introduce new starters to yacht sailing. They currently have around six qualified skippers (Coastal Skipper, Day Skipper and ICC), with several more in training, and up to forty members interested in learning to sail and chartering yachts. They publish a regular newsletter, and have their own branded merchandise with the Northumbria Police Yacht Club logo. Their Commodore is Chief Constable Mike Craik, but the organisation of weekend chartering, flotilla holidays, social events and training is shared amongst the members. Their unofficial sailing base is Largs on the Firth of Clyde and they hope to be able to put together a racing team in the next year or so - once someone qualifies as a racing skipper.

13/11/07
It's early days but some Sailing Section's are already planning for next year. Due to the low other-force numbers attending this year, Avon & Somerset had been deliberating whether to continue to run an Open Regatta.
I'm pleased to hear that A&S now confirm their Open Regatta date - Wednesday, 24th September, 2008.
This is an excellently run regatta on a splendid piece of water and it would be a pity to lose the event - but, like all the Police Opens, it does rely on competitor support in order to justify their efforts.
On top of that, the word is that Avon & Somerset are looking to host the Police Dinghy Nationals in the not too distant future.

PSUK Offshore Sailing Championship 2008
28/11/07
Due to problems identified with the Notice of Race and having received no entries to this date for the Police Sport UK Offshore Sailing Championship 2008, entry to the event is suspended.

No entries will be accepted until the issues have been resolved.

We anticipate that the Amended Notice of Race and entry documents will be posted on this site within the next 28 days.

Any enquiries relating to the above should be directed to Helen Neaverson.


07/12/07
Problems pertaining to the Notice of Race for next year's Offshore Nationals are now resolved and the organisers are requesting that entries are now submitted taking into consideration the updated Notice of Race, details of which can be found via the dedicated web page for the regatta at: www.policesportukoffshore.info .


Looking back on 2007.....
The year seems to have rushed by and, after a great Dinghy Nationals at Poole in June, it seems hardly any time at all before Christmas is here and the opportunity to reflect on the last twelve months. See where we've been; look where we're going....
In the beginning... was the Met Dinghy regatta held in early April which started the police sailing season. An easy day in light winds and comfortable temperature was ready-made for the winner Graham Cook with mini-crew William. It was a pity about the turnout - the recent years had looked so promising but 9 entries (only 2 from other forces) does not do justice to the first event of the season. Attendance at the West Midlands regatta later in April was also down, as winds even greater than forecast made for a number of capsizes. The conditions made for exciting racing and provided some great pictures courtesy of Viv Rivett. The winners, Frances Gifford with Pete Walker (Met) won all three races. May is always quiet for police dinghies but busy for the Offshore sailors and this year's PSUK National Offshore Championships hosted by Cleveland Police in the Solent came and went with another win for Nottinghamshire Police.
Instead of running their annual Open regatta, this year Dorset hosted the PSUK Dinghy Nationals in Poole Harbour. Apart from being a little grey and damp, conditions throughout the three days were perfect for all competitors whether seasoned or new to this event and there were few capsizes - though someone evidently succumbed to the downdraft of a passing helicopter.... Congratulations to Rob Jones (Hampshire) who won both the Laser and National Championships. As far as numbers are concerned, entries were a little lower than expected with not so many Forces from the north attending and the organisers barely covered the cost of running the regatta.
The school summer holidays herald the arrival of a fairly quiet period for police sailing though Sussex Police attempt to run their usual Open at Bexhill in August and surprise, surprise - the wind proved too much for any racing. Into September now and Cheshire decided at the last minute to run their Open at Winsford. Just eight competitors again this year does not bode well for the future of this event which was succinctly won by Ian Ingram (West Midlands) in a Solo, who kept ahead of the Lasers on the water in all three races. Ian also won the next police regatta; the Avon & Somerset Open held on Chew Valley Lake. This event usually attracts up to 30 boats; mostly local, but just four other-force competitors took part and this was a disappointment to the organisers. Nevertheless Avon have decided to run an Open in 2008.
October brings the Met Yachting Championships and a goodly turnout of over 20 boats again. Held in 'Sunsail' yachts, these days the event also involves teams from the Fire Brigade as well as guest police teams. The regatta was won by the Met's Andrew Rooke. I am grateful to Len Gooch who every year, assists at this regatta and provides pictures, results, reports. Len has been involved with Police Sailing since the early years and provided the majority of details of all the police regattas in our 'Stats' section.
The last event of the year was the Northants Dinghy Open held on Pitsford Reservoir. Numbers attending in the mid-teens tend to indicate a reasonable future for this re-instituted regatta. Northants are organising the Dinghy Nationals in 2008 at the same venue
Despite the general trend over recent years of regatta entries being upwards, attendances during 2007 have stumbled slightly, though entries for both the National Offshores and the Met Offshores remain consistent despite the high cost of participation for the May event in the Solent. Whilst the Dinghy Nationals generally hold their own, the Laser Day has struggled in the low 'teens in recent years: rather different to 1990 (Mumbles YC) when there were 27 Lasers! The Sussex Police Open with its 'beach launching' seems fated to have either no wind or too much. Meanwhile, Cheshire is beginning to wonder whether it's worth continuing with numbers being low again, though this may have been due to the lateness this year, in confirming the event. Always an enjoyable regatta, it would be a pity to lose this event. Avon & Somerset were also disappointed in their turnout which usually hits the high 20's; particularly the lack of 'other force' entries. However, they have decided to continue their Open regatta for 2008. Northants, the most recently established event in the police sailing calendar - is steady in the mid-'teens despite the October date and will make a decision by the Spring whether to run an Open as well as the Nationals in 2008.
The table below of yearly comparisons provides record of participation police regattas:
Regatta

2002

2003

2004

2005
2006
2007
Metro Dinghies
Datchet Water

7

12

13

16
12
9
West Midlands
Bartley SC

10

10

10

10
17
11

National Offshore

Solent


25

Plymouth


21
Solent


23

Argyll
19
Solent
19

Solent


23

National Laser

Cheddar
SC
15
Leigh &
Lowton
16
Worthing
SC
15
Scaling
Dam
12
Notts
SC
11
Poole


YC


13

National Dinghy

Cheddar
SC
46
Leigh &
Lowton
30
Worthing
SC
38
Scaling
Dam
29
Notts
SC
39
Poole


YC


32
Dorset
Poole SC

n/a

Two-day
11

Two-day


5
One-day
13
One-day
17

Not held due to holding the Nationals

Sussex
Bexhill SC

13

10

7

Blown off

9

Blown off

Cheshire
Winsford Flash

n/a

10

13

16
8
8
Avon & Somerset
Chew Valley Lake

Not held due to holding the Nationals

12

17

22
28
19
Metro Offshore


Solent

22
22
24
22
24
21
Northamptonshire
Pitsford Reservoir
-
-
-
-
14
16
The general trend appears to be 'steady as we go' with a number of regattas down on 2006 figures. Support for the National Laser Championships held its own whereas overall numbers for the Nationals were down on the previous year (Notts). One wonders if this is a geographical problem or simply 'duty commitments'.
As far as the Laser Day is concerned, there is no reason why any other class of dinghy shouldn't take the opportunity to use the day for a bit of class racing. Accepting that the Laser is by far the most numerous class attending the main Championships - and therefore justifies their 'Day One' championship, it merely needs say, 6-plus boats of another class to provide 'level' racing on the same day...

During the year - and behind the regattas - meetings take place attended by those prepared to give time away from the water to further police sailing. Whereas the Dinghy and Offshore host their AGM's during their respective Championships, local Force meetings take place within a convenient distance for those who attend. This year, attendees for the AGM of the PSUK Sailing Section were confronted with travelling to Glasgow in November. I needn't go into the prospects of committing a day, maybe accommodation, getting a last-minute booking, the travelling time involved, fog, security, delays....
At the eleventh hour an attempt on a 'video conference' was decided on. Would it work?
* The prospect of 'Conference calls' might be daunting. The stilted pauses, lack of clarity and inability to interject without the whole conversation juddering to a messy halt as everyone pauses, waits for someone to speak, hears nothing, and then suddenly speaks all at once.
It was a successful virtual meeting lasting the best part of an hour and a half and, once it ended, some didn't have to get on a train or 'plane back - we just walked out of the quiet meeting room we'd needed for the teleconference and, while some returned to their desks, others returned by car. All that was needed was a little bit of mental effort to get over the teleconferencing prejudice. The payoff was that we saved ourselves more physical effort and several hours of travelling time, and the waste products of a many kilowatt-hours worth of energy in travel stayed out of the atmosphere.
* With acknowledgement to PC Pro's David Fearon who originated the substance of the comments above.
For the PSUK Sailing Section, this had been a precedent. However much the principle of a video conference had been appealing, not least for its novelty, it had still required some preparation. Checking Force facilities, altering previously made plans, booking the conference room, a dummy video run, emailing documents beforehand.
As it was, only the physical venues at Nottingham and Strathclyde took part this time which allowed half a dozen persons to be present for the meeting and this was enough to get through the agenda. OK, so there were stilted pauses - and the meeting passed virtually as described above - but it worked!
Next time, no doubt there will be further locations involved who have VTC facilities and the alternative of everyone travelling from one end of the UK to the other will become a distant memory...


20/12/07
Regatta dates for 2008 are trickling in and the latest is Dorset Police Open Dinghy Regatta to be held in Poole Harbour on Wednesday, 2nd July.

After holding the Dinghy Nationals last June, we are now back to the one-day event. Those who attended last June will know what a great event this is. Poole Yacht Club make us so welcome.

Further details including Notice of Race and Sailing Instructions will be published well before the event. At this juncture - it's time to get the date in your diary...

So what do we have to look forward to so far in 2008?
At this time, starting with the Met Dinghy Open in April, all the regular police regattas should be taking place as usual and it merely needs Organisers/Sailing Secretaries to confirm their dates. Avon & Somerset also Dorset have already done so.
Northants have their AGM in January at which time plans for this year's Dinghy Nationals will start to take form.
Pete Walters has matters well in hand for the PSUK Offshore Sailing Championships and, to lighten the load on this website, is running his own web page covering the event.
With the odd new face appearing on the racing scene, hopefully all the regattas will be well supported.
I'm looking forward to another year of meeting old friends on the circuit and making new acquaintances, for without new blood, police sailing would go the way of all flesh, so it only leaves me just to wish all a healthy and rewarding New Year.

Barnacle Bill
21-12-07
11/01/07
For Offshore sailors - Information has just been received that the IPA Adriatic Cup takes place in Croatia on 10th-17th May, 2008.

Please note entry is limited to IPA members only (£25.00 to join for those eligible)

The Entry Forms are now available and the closing date for entries is 15th February, 2008.

Full details are available to view by downloading the following file (373Kb) for which you will require the normal Adobe Acrobat Reader...: ipa_adriatic-2008.pdf -
or email the Event Co-ordinator, Zdravko Erak: zdravko.erak@ipasibenik.hr


Devon & Cornwall have just held their AGM and their Sailing Secretary is now Julie Finn. Julie takes over from Andy Munday and has been on boats since the year dot on family yachts and powerboats. D&C run their own in-force regatta in Bosuns and run training courses and we wish her well in her new role.
See 'Contacts' page for further details.


The dates for the Metropolitan Police Sailing Club Yachting Championships are confirmed - Race Days are Thursday & Friday 9th/10th October. The organiser is again Ted Piggin. Please note that he has changed his Email address. Details will appear via the MPSC pages also on their own website.

23/01/08
The next Sussex Police Dinghy Regatta has been provisionally booked for Wednesday, 6th August, 2008. Doubtless the organisers will be praying for suitable weather conditions - again - this year.... Full details on the Sussex page .

General Information pertaining to this year's Police Sport UK National Dinghy Sailing Championships being held on Pitsford Reservoir, Northamptonshire on 10/11/12 June 2008 is now published. Please note that the relevant racing days this year are Tuesday/Wednesday/ Thursday. This is to avoid other activities at Northampton Sailing Club during that week. You can view the latest info via the PSUK Dinghy page on this website.
Due to Northants Police Sailing Section hosting this year's Police Nationals, The Northants Police Open Regatta is unlikely to take place. A final decision will be made later in the year.


30/01/08
News that Dorset Police also Devon & Cornwall Constabulary are sending teams the the IPA Adriatic Cup in May.

The closing date for entries will soon be upon us and hopefully there will be enough teams entered to justify running the event. A reminder that details can be viewed via the IPA Adriatic Cup page on this website.

Heard from Tim Mercer (Merseyside) who was active in police regattas during the 90's. He is still sailing Lasers. His club, West Lancashire Yacht Club are running a Laser 12 hour Race on Saturday 26th April, 2008.
You're not expected to do the whole 12 hours alone - it's a team event - and further details can be viewed via http://laser-12-hour-race.wlyc.org.uk .


10th Police World Sailing Championship 2008

This biennial Sailing Championship will be held in Koudum, the Netherlands from 13th until 21st September, 2008. Koudum is situated in the beautiful province of "Friesland".

This year's Championship will be organized by the Dutch Sailing Team: "Friesland Holland Police Sailing Team". Brief Details can be viewed via the 'Worldwide Regattas' page and a Notice of Race can be downloaded.


4/2/08 - An urgent reminder from Notts Police Sailing Section...

"For those that have organised this event before you will be aware of the difficulties in getting teams to commit to the event by paying £460.00 the entry fee.

At this time we have had 4 teams show the commitment by entering the event, two of these are the host Force! Other teams have expressed an interest but, due to apparent difficulties in having their sports clubs actually handing over the supporting finance, have not entered.

Unfortunately the organising committee are getting to a situation where we need to start paying deposits for services etc. Our suppliers will not accept expressions of interest but require substantial deposits.

The penalty for late entry was seen as a vehicle to get teams to enter in good time and is not open to negotiation.

The committee are concerned, because if we do not get enough entries by 31st March 2008, we WILL abandon.

We will not allow the organising committee to incur personal costs for this event.

We have tried to keep the costs at a similar level as 2007 but this makes the budget very tight and does require financial commitment from the competitors at an early stage.

If you are anticipating funding from your sports club, please pay the entry fee (£460), with the Sunsail monies coming later when your funding arrives."



07/02/08


Heard from Charlie Jordan, once a member of Kent Police and Phantom helm of past police regattas, who devotes some time to sailing these days - but not as we know it...

Chaz takes some interest in Radio Sailing which, for those unacquainted with the term, involves racing model, radio-controlled yachts. Evidently there is quite a following amongst ex-servicemen and there are a number of regattas held throughout the UK. Not that so many police officers are ex-service personnel these days, but the sport is holding the Tri-Services IOM Championship on 11th / 12th October 2008 at Gosport Model Yacht Club. This sailing event is open to all serving Police officers who are ex British Forces.
I am informed that the required equipment involves: 2-channel radio transmitter & Radio receiver using 27Mhz or 40Mhz. At least 4 crystal sets, a One Metre model yacht to one metre rules (with current certificate). Quantity of rechargeable batteries and a battery charger. Summer and winter clothing, suitable shoes - and a friendly attitude.

Certainly it's a sport that does not appear to be quite so controlled by the seasons and might appeal to the more sedentary. Chaz suggests that you come and join the merry throng and have lots of laughs and a jolly good time. You may even meet an old acquaintance from your service days.
For those who may wish to know more about this activity I refer you to the website: http://www.radiosailing.org.uk then go to Yachts Classes...Class Associations...Tri-Services Armed Forces.

With a little trolling around associated websites you might also come across http://www.rclaser.org.uk/ which is devoted to sailing radio-controlled Lasers - 'model size' of course.
Chaz threatens to re-appear this year at police regattas with his old crew Bob Bruce. Hopefully not in the 'banana boat'...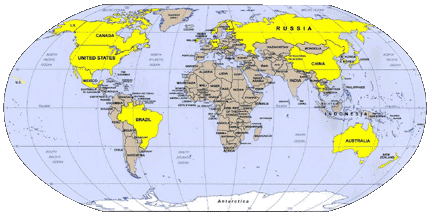 10th Police World Sailing Championship 2008
13th - 20th September
14/02/08
Email circulation just received reminding possible participants that the closing date for entries is 28th February, 2008.
Seems a little early to me but you know how organisers worry about entries.... If you have a mind to be taking part, why not give the Organiser, Nico Nuyen a call...


14/02/08
The West Midlands Dinghy Regatta, now has a provisional date set for Wednesday, 30th April, 2008 - no doubt at Bartley S.C.

This year, Viv Rivett is covering as Contact and will confirm the date in due course.

01/03/08
The Date & Details of this year's Metropolitan Police Dinghy Regatta at Datchet Water are now published.
Please note - it's on a Wednesday, not Thursday as previously. Last year, out of the nine competitors, just two were from other forces. Pete Walker has taken over from Stuart Jenkins as Rear Commodore Dinghies (Met) and will be hoping for a good turnout for the first police regatta of the season.



Police Sport UK National Dinghy Sailing Championships 2008
March heralds an update of information regarding the above event being held as usual, in June. The format is virtually the same as in previous years. For competitors new to Pitsford Reservoir, 'course cards' will be available for use at the event.
For the organisers, there is much to be sorted in order to make the event as enjoyable as possible. An Entry Form is now available to download. Appreciating that it is often difficult for prospective competitors to know their commitments until nearer the date, as a trial this year - the deadline for entry has been put back until the end of May, with the 'late entry fee' applicable to all entries received from 1st June onwards...
Full Details can be viewed on the PSUK Dinghy Champs page.

07/03/08
The date of the West Midlands Police Dinghy Regatta is now confirmed as Wednesday, 30th April, 2008.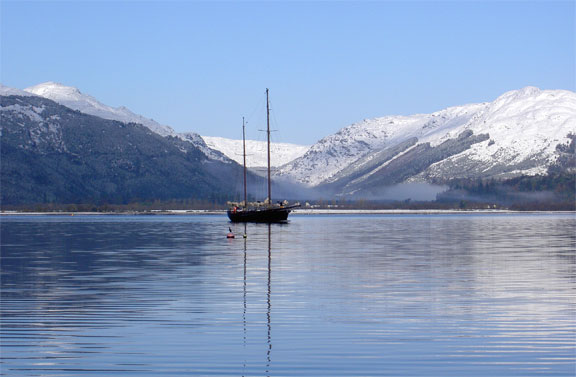 Whilst some of us are waiting for warmer weather, Colin Gilmer has been out on the Holy Loch.....
Further details from Strathclyde Police regarding this year's North British Offshore Championships will be published shortly. Entry fee is £50... the regatta starts at Troon.


Strathclyde Police Recreation Association Sailing Section
ANNUAL OFFSHORE SAILING CHAMPIONSHIPS
&
NORTH BRITISH POLICE & INVITATION SAILING CHAMPIONSHIP

SUNDAY, 8th JUNE TO FRIDAY, 13th JUNE, 2008
13/03/08
This event takes place during the same week as the Police National Dinghy regatta; both events are well established for holding in June. The clash is minimal albeit there will be some dinghy racers who also sail with offshore teams. The Strathclyde Regatta is cheaper than the National Offshores and run in a relaxed atmosphere. Nevertheless, some Forces are using the event for competing for their own Force championship within the regatta.
Details including the itinerary and Entry Form are now available to view on the Strathclyde page of this website

27/03/08
The PSUK Offshore Championships in May are going ahead. To date there are 24 entries which now justifies the Hosts, Nottinghamshire running the event.

29/03/08
Colin Gilmer has updated the details of the forthcoming North British Offshore Championships organised by Strathclyde Police..

Entries are already looking to beat last year's numbers.

12/04/08
The first event of the police sailing season, the Metropolitan Police Open Dinghy Regatta, took place in conditions that could kindly be described as 'light'. Indeed there was little wind to speak of throughout the day which made it perfect for those competitors using lightweight crews, made available courtesy of the school holidays.
Race Organisers David & Rosemary Harrop and the staff of Datchet Water SC always make us welcome and it was a little disappointing to have only 10 boats on a day that couldn't have been kinder to those who avoid early-season cold, windy conditions; for it became seriously warm at times.
After the regatta, and with no great fuss, an outstanding trophy was presented to Ken Daniels who has waited patiently since last year's PSUK Dinghy Championships at Poole, to receive the 'Maiden Trophy' which is presented to the competitor with the best overall position who has never previously won a trophy in our National Dinghy Sailing Championship.
The trophy commemorates the passing of Northumbria Police Inspector, Ian Dodds who died during a police dinghy regatta in 1980. I can think of worse ways to go...
It's a splendid trophy to receive and, having become somewhat careworn of the years has recently been re-plated, ready for the next recipient...


Message from Alex Bissett, Treasurer, Police Sport UK Sailing:
" The annual grant award from Police Sport UK is now in. This means that I am able to consider awards to organisers of PSUK events next year - the money allows me to make awards to help reduce the cost of participation to competitors.

I can be contacted at alex@thebissets.freeserve.co.uk or tel: 0141 7719130 for advice."


Police Sport UK National Dinghy Sailing Championships
Laser Series - Tuesday, 10th June, 2008
National Dinghy Championship - Wednesday/Thursday, 11th-12th June, 2008
at Northampton Sailing Club
15/05/08
Entries for the PSUK Dinghy Championships are now coming in. A reminder that the 'deadline date' for the discounted entry fee (May 31st) has been circulated to all known contacts.
It sounds as if quite a few may be camping out in the Northampton Sailing Club grounds. Please let the club manager Jim Milroy know beforehand. Camping is free but the club do need to ensure enough space is allocated.
On receipt of Entries, the Organiser Steve Middleditch will be Emailing you further advice regarding arrival and camping.
The Sailing Club will be open from 8.30am latest on the Tuesday, Wednesday and Thursday. Normally the Office is open from 9am to 5pm and access should be straightforward. Competitors planning to arrive the day before their event (either Monday or Tuesday) before their regatta best get hold of Dick Sivers to ensure a smooth arrival.
The club is all set for our Championship and their have been plenty of volunteers to assist.
As last year, 'Force Travel & Leisure' are sponsoring and producing a hard copy of the Official Programme but meanwhile you can view this year's input via an Acrobat 'PDF' file...
programme_2008.pdf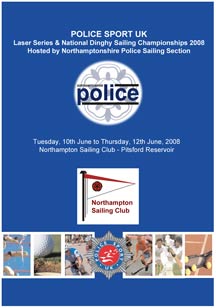 25/05/08
The PSUK National Offshore Sailing Championships based at Cowes Yacht Marina duly took place in weather conditions which could be described as kind. Just one day - the Thursday - provided such light conditions that boats struggled to get over the start line and a race was nearly abandoned. As it was, all nine races planned were completed.
On the first racing day, three races were held 'round the cans' after which the Buddy system was set up and the various fleets within the regatta, identified. The following day was a passage race out to the Nab Tower which took well over seven hours to complete, yet on the finish line, first and second boats were just feet apart.
After last year's experience when competitors found themselves struggling to complete some passage races, the racing took place virtually within the confines of the Solent.
The Royal Corinthian Yacht Club hosted the BBQ on the Thursday when teams were eventually able to converse in normal tones off the water. This did not preclude the more vociferous teams from holding a sing-song in the Yacht Haven until well gone 2am. Plainly a successful regatta which was once more won by a Nottinghamshire team skippered by Pete Walters who will thus represent the British Police at a venue yet to be announced.
Congratulations to Helen and the Notts personnel for a splendid regatta.
A Report and Results can now be viewed on the PSUK Offshore Championships page.

26/05/08
More Offshore News - Details of The Metropolitan Police Yachting Championships '08 are now published on this website's Metropolitan Offshore page including the Notice of Race and Entry Form.
Details of all the Met's activities appear on the MPSC internet site: http://www.mpsc.uk.com .


Next year's

PSUK

Offshores will be hosted by Sussex Police. The dates for your diary: Monday 18 - Friday 22nd May, 2009. Same setup: Venue - The Solent, Yacht: Sunsail Sunfast 37, Dinner on Thursday 21st May.

29/05/08
Sound-effects from Cheshire Constabulary at last, who confirm that they plan to hold their annual Open Dinghy Regatta at Winsford Flash on Wednesday, 10th September, 2008. It has taken a while to deliberate due to the lack of support at previous regattas. If you want this regatta to continue, the answer is in your hands...

Pete Walters and the Nottinghamshire Police Sailing Section will be thus representing British Police both this year (having won the PSUK Offshores in 2007) and next year.
They are again joining the J109 fleet during Cowes Week when they will hope to improve on last year's mid-fleet final position.
I'm sure all will wish them the very best.


The Police Sport UK National Dinghy Sailing Championships are now over for another year. Numbers attending were disappointing with just 27 boats competing; a number equal to the lowest for quite a few years. 27 dinghies?... There were 27 yachts in the PSUK Offshores!
We thought being in the middle of the country would be a suitable venue to attract boats from both south and northern Forces. Being north of Watford can't be the reason for such an indifferent turnout when Nottingham were able to attract 39 boats just two years ago.
Hopefully, those who came enjoyed the event. Certainly there was plenty of wind - an element that can never be guaranteed. The club turned out their best support staff and certainly the courses gave no cause for complaint.
There are some acknowledgements for efforts quietly made behind the scenes including Len Gooch who did not sail but camped out at Pitsford taking photos and preparing reports of the event, for which I am extremely grateful. John Allen who produced a seriously yellowing copy of the Police Review dated 25 May, 1973 which recorded details of the very first National Police Sailing regatta. I remember it well, having cracked some ribs during the event. Three generations of the local Osborne family came, and due to their efforts, the trophies presented were as shiny & polished as could possibly be.

27/06/08




The n

ext

police dinghy regatta is the Dorset Open at Poole YC on Wednesday, 2nd July. The club always make us extremely welcome and, after running the Police Nationals there last year, it is hoped that this event will attract plenty of entries.

You can find the Notice of Race plus the SI's and an Entry Form on the Dorset page

Please note that the organiser, Rob Gillespie now has new contact details...

IPA Adriatic Cup 2008 is a new event which took place in May this year. Despite the strength of the International Police Association across Europe, sadly only three boats took part, two of whom were from the South West region of the UK. This may have been due to the specific requirement that all crews were required to be members of the IPA - or maybe the distance...
Nevertheless, a good time was had by all and our lads (and ladies) have got back safely feeling that they were treated like royalty.
I know that feeling. Back in the 60's - well before the fall of the Iron Curtain - when driving back from Istanbul and arriving at the Yugoslavia/Italian border at Trieste, I was welcomed - nay saluted - on the IPA badge being recognised on the front of my Ford Cortina. Never had such recognition been more welcome.
The event could well be repeated and details of what is involved in taking part can be extracted from Paul Smith who kindly provided the substance of a report which now appears in the 'Reports & Stories' section of this website.
11/07/08
The Dorset Regatta started off grey and quiet but blossomed into a splendid afternoon with both sun and wind. Numbers were down on the last time the regatta was held: one would have thought that, after last year's Nationals at Poole, numbers would have been better.
Congratulations to Dave King who won the event. Hampshire provided three entries, all of whom featured prominently in the results. Maybe there's the nucleus of a dinghy section once more...

The dust has virtually settled on this year's Dinghy Nationals. It's amazing just what after-service is required. One job was a pleasure. During the event, I was handed an old copy of the 'Police Review' dated May, 1973. In those days sport was much more of an item and, alongside a report on the (then) famed Barking to Southend Walk, there appeared a report on the first National Police Sailing Regatta.
Some of the names mentioned are still about; others have sadly disappeared from view. Numbers attending bear no relation to the present but the article ties in quite nicely with names mentioned in our 'Stats' section which carries the results from way back in 1973.
You can read that original report via the 'Reports & Stories' section of this website.


Whilst trawling for entries for the Nationals, Humberside Police got in contact. Their Section's interest is solely Offshore at present and details now appear on the 'Contacts' page.


At Northants we hold some 8 or so 'local regattas' with a view to developing a desire to take part in other police regattas. Well, that's the principle... Recently one of the afternoons was taken up with our very first competition against the local Fire Brigade. The result (we lost..) wasn't as important as establishing the event itself which hopefully will become an annual competition.

27/07/08
The pictures from this year's PSUK Offshore Sailing Championships are now available to view.
There are some 334 pictures but viewing is 'restricted' and it will be necessary for skippers to contact Pete Walters direct at: pete@petewalters.plus.com in order to obtain the web page address.


9/8/08
The Cheshire Constabulary Dinghy Regatta takes place again at Winsford Flash SC on Wednesday, 10th September. The Sailing Section Secretary, Paul Meeson has been out of commission in recent months and the responsibility of organising this year's event has fallen to Rob Allen.
Numbers attending this year's regattas in the UK have been somewhat disappointing and it would help the future of this event for a good turnout.
Cheshire is always an enjoyable event with lunch thrown in with the Entry Fee but catering for unknown numbers is a problem. If you are considering attending, why not let Rob know or complete an Entry Form beforehand.

12/08/08
For 3-4 years Sussex Police Sailing Section have been running their own website via Wanadoo. It was a freebee, hence the adverts all over it.
Wanadoo have now become part of Orange and as a result the Sussex website is currently shut down pending a revamp and probably, a new address.
Dusty Miller is preparing the new website which will also include details of next year's PSUK Offshore Sailing Championships. It'll be a little while yet before they're on-line again and any enquiries re the Offshore Champs should be directed towards the Sussex organiser, Terry Clothier.


01/09/08
A note from Pete Walters....
British Police at Cowes Week 2008
The Nottinghamshire Police Offshore sailing team represented the British Police at Cowes Week; this after winning the Police Offshore Championships during May 2007.

The team of 8 chartered a J109 35ft one-design yacht, Jumping Jellyfish. The fleet had its own start and there were 39 yachts competing in the class.

The week was quite windy with a force 7 being recorded on one day but most days had a breeze which got us a full race schedule.

We moored at East Cowes Marina which is further up the river Medina and away from the main action but we were in good company with the benefit of having our own mooring and not being rafted out as we had been in previous years.

The J109 class is a very competitive fleet with very few novice crews taking part; this was evident as the week got underway and we struggled with boat-handling skills which enabled other, slicker crews to overtake when we had any issues, losing 3-4 places on a bad spinnaker drop.

We rectified this during the week by taking advice from the regular boat's crew who were sailing a J122 with the owner of Jelly Fish. Putting the advice into practise we started to maintain our position and do some overtaking.

The owner of the boat who raced it on a regular basis stated that he had spoken to the other owners who were apparently impressed with our performance considering that we did not sail the J109 on a weekly basis as they did. We had apparently significantly outperformed the other chartered J109's in the fleet.

However we came mid fleet (20th) as we did last year, the fleet certainly seemed to be a better standard than last year (any excuse) and we came to realise that we needed a tactician on board the boat, as other teams had to assist in the decision making. Keeping the boat driving, as well as looking for the best route thro' other fleets and boats does not make for a very quick team.

The owner has offered the boat to the team for Cowes 2009 at the same charter rate as this year but it will have a new suit of sails.
The Nottinghamshire team, having won the Offshore event in May 2008, are again eligible to represent the British Police, however the team have not yet decided on what event or what fleet to compete in.
Pete Walters.

Cheshire Constabulary Dinghy Regatta
A successful regatta thanks to the visitors from Avon & Somerset Constabulary.
With 12 boats competing after a number of fitful annual attendances at Winsford, this was arguably the most successful regatta of the season so far. Numbers at this season's police regattas have been well down and the increase was a welcome
The annual Cheshire Constabulary Sailing Club Open Meeting was duly held held at the Winsford Flash Sailing Club.
This year 12 boats took to the water - eight of them arriving from Avon & Somerset. Rob Allen has currently taken over the organising of this event whilst Paul Meeson is hopefully recovering from recent illness.
Paul sent his regards and thanks all those who have wished him well.
24/09/08

Avon & Somerset Constabulary Dinghy Regatta
The last dinghy regatta of the police sailing season took place at Chew Valley Lake. 14 boats took part and although the majority of the competitors were from the local force, five visiting forces also competed.
For some helms this was the first time of competing in a police sailing event and despite there being a few capsizes, conditions remained suitable throughout the day for enjoying a good day's racing.
Congratulations to Ian Ingram who, having recently won the Cheshire regatta, made it two in a row.


Interpol Coppers' Cup
September 12 - September 18, 2009
The IJsselmeer in the Netherlands is always the venue for the Interpol Coppers' Cup which takes place every two years. Previously known as the Europol Coppers' Cup the event has now changed its name but the format for the event remains the same.
The event has its own website which can be viewed at: www.copperscup.org
Further details can also be obtained by contacting:
Bert Voerman, the General Secretary, Interpol Coppers' Cup 2009 via: info@copperscup.org
16/10/08
News from Sussex Police Sailing Section pending their new website becomes up and running - hopefully around January, 2009
Please note Dusty Miller's new Work Tel No.: 01323 414163
PSUK Offshore Sailing Championships, 2009

In the absence of the Sussex website
The Sussex Police contact for the 2009 PSUK - Off Shore Sailing is Terry Clothier whose details are enclosed below:
Home address; 66, Milton Avenue,Rustington, West Sussex. BN16 2PL
Tele 01903 773550 mob. 07989 322421

Work address; Sussex Police,
Arundel Police Station,
The Causeway,
Arundel,
West Sussex. BN18 9JJ
Tele 0845 6070999 extn. 86297 fax. 01903 883962

E-mail; terryclothier@hotmail.com
terence.clothier@sussex.pnn.police.uk



22/10/08
Congratulations to Roger Glass and crew on winning the Met Police Yachting Championships recently held.
Report & Results by Len Gooch can now be viewed on the Met Section's Offshore page of this website and shortly on the Met's own website Yacht Racing page
Next year the PSUK Dinghy Championships are being hosted by the Metropolitan Police Sailing Club at Netley S.C.
Stuart Jenkins tells me that the annual Met Police Dinghy Regatta at Datchet will be held in 2009 - date to be confirmed in due course.

05/11/08
From the Event Organiser, Stuart Jenkins:
The annual Met Police Dinghy Regatta will be held on Friday, 3rd April, 2009 - at Datchet Water Sailing Club.
First Race 1100 hrs. Further details including how to get there will be published on the Met Dinghy page in January, 2009.


5/11/08
News from Steve Middleditch, Northants:
Steve is looking at running the Northants Police Dinghy Open in 2009. It could be either Wed or Thurs, 14th or 15th October, 2009, subject to permission from Northampton Sailing Club.
Further details will be published as available.
6/11/08
A new name appears on the 'Contacts' page.
Ruth Hudson of Wiltshire Police has been encouraged by the interest within the Force and there could be a Sailing Section established shortly.
Ruth says, ""As a keen boating enthusiast, primarily in Dinghy Sailing but moving onto Yacht Sailing, I am in the process of starting up Wiltshire Police's own Sailing Club. This is primarily with a view to entering a team, for Wiltshire, into the UK Firefighters' Sailing Challenge 2009 (www.ukfsc.org.uk). I am hoping though, that the 'Wiltshire Team' may be able to participate and compete in many more Sailing events. It is a fantastic opportunity to be part of the 'Emergency Services Sailing Arena', and we are looking forward to meeting and competing with fellow sailors. Fair winds, Calm seas."
It's many years since Wiltshire appeared among the race results and I'm sure all wish them every success with their endeavours.

17/11/08
Avon & Somerset Constabulary confirm next year's Open Dinghy Regatta at Chew Valley Lake SC on Wednesday, 23rd September, 2009.

17/11/08
Changes are afoot in PSUK Sailing. The parent organisation Police Sport UK, is hunting for a new Chairman to head the Sailing Committee. Hopefully it will be someone with an experience of sailing. With the retirement of Alex Bissett, the position of Treasurer has been offered to Louise Nixon of the Forensic Services for Scottish Police Services Authority, Blantyre. Thanks also to Helen Neaverson, Notts who plans to remain as the Secretary, PSUK Sailing.
There is a delay on the usual date for the PSUK Sailing AGM and any Police Sailing representatives who may be interested in ultimately attending should contact Helen in order to be informed of the date and venue in due course.


17/11/08
The PSUK Finance & Admin Manager, Neil Braithwaite has forwarded details of the following item and it would seem appropriate to draw your attention as follows:
Subject: NLI Radio Charges - Please sign!!

RNLI and new Ofcom charges

The background: (From the Telegraph..)

LIFEBOAT crews fear being scuppered by crippling new charges for using their radios from Ofcom, the communications regulator. The RNLI could see the price of using its VHF emergency frequencies rise to £250,000 under plans to charge the full commercial rate.

The charity, which saves hundreds of lives every year currently pays an annual £48,000 at a discounted rate of 50 per cent. It relies on donations and fears the move will have a disastrous impact on fundraising. Peter Bradley, RNLI operations staff officer, said: 'It's a lot of money when you think in terms of lifeboat days and little old ladies collecting pound coins.'

'We could buy several inshore lifeboats for the same amount.'

'The Government rely on us to provide this search-and-rescue service, at a cost of £124 million a year, but they want to charge us for doing it!'

Ofcom has set out plans to bring 'market forces' into maritime and civil aviation communications in a policy it calls Administered Incentive Pricing.

£250,000 represents an awful lot of charity collections, even more so in the current economic climate so, if like me you feel strongly enough about this, please sign the petition below.

http://petitions.number10.gov.uk/RNLI-RF-licences/
Please forward to anyone you think might help by signing the petition.
Jenny Osborne at Northants and a member of the RNLI collected a goodly sum in June from the raffle held at this year's PSUK Dinghy Nationals which she rounded up to £100. It's one one of those charities that gives such good value for money and now needs your support for their petition.

19/11/08
The Sussex Police Sailing Section's own web site for next year's PSUK Offshore Championships is now up and running at:
http://sposc.website.orange.co.uk/
03/12/08
Two further dates for 2009 - both provisional:
Dorset Police Dinghy Regatta: Wednesday, 8th July, 2009
Northants Police Dinghy Regatta: Wednesday, 14th October, 2009


09/12/08
Espied on the water and doing well with his latest acquisition - a Phantom, the highest placed single-hander in this year's Dinghy Nationals, Alistair Glen. His Laser will no doubt be for sale shortly...

24/12/08
It's Christmas Eve and whilst all is quiet, I would like to take this opportunity to wish all police sailors, their families and supporters, a happy Christmas and a rewarding New Year.

I look forward to seeing you on the police sailing circuit in 2009
R.S.


Looking back on 2008.....
The numbers attending police regattas this year have just about kept up with previous years and certainly the first event of the season at Datchet managed to produce double figures though, being held at half-term, could perhaps have been better. The wind conditions were certainly kind to lightweight sailors resulting in a win for 'old-hand' Phil Chambers in his Enterprise with mini-crew Oliver Jenkins. Later in April, numbers were distinctly disappointing at Bartley where just 6 boats turned out for the West Midlands Dinghy Regatta won by Ken Daniels (Met). This event situated in the middle of England as it is, really ought to be getting better numbers. I can assure all that there is no likelihood of ice floes at this time of the year.
May heralds the Police Sport UK National Offshore Championships on the Solent with year hosted - and won - by Nottinghamshire Police. Numbers were excellent - 27 - with a good number of forces represented. The event provided not only one of the best finishes of a race when the Tuesday's 50 mile passage race ended with just two feet separating the 1st and 2nd boats, but also a spectacular view of early finishers being confronted with something of a floating hazard...

Photo courtesy of Kevin Colman (Northants)
The Notts team headed by Pete Walters will go on to represent the British Police again next year. The Offshore event was followed by the Police Sport UK National Laser & Dinghy Sailing Championships in June, this year hosted by Northants Police at Pitsford Reservoir. Numbers taking part were very average but adequate wind throughout the three days allowed the full race programme to be completed. Paul Heath (Greater Manchester), recorded a welcome return to police sailing by taking the Laser event while the Met's Frances Gifford with crew Pete Walker again won the Dinghy Championship.
Last year's PSUK Dinghy hosts, Dorset resumed their annual regatta at Poole in July. Now a one-day event, six forces took part with a new face in police sailing, David King from Hampshire winning the event. Sadly, the Sussex regatta held off the beach at Bexhill each August only attracted five boats this year. Alistair Glen (Met) using a Rooster 8.1 sail could hardly miss winning the event held in very light wind, which at least made a change from the usual blow-out of recent years.
September saw the usual two events; the first at Cheshire where Avon & Somerset provided eight of the twelve entries. The event was won again by Ian Ingram, this time sailing his newly acquired Laser. The Avon & Somerset's own regatta at Chew Valley Lake where the local force members who have partaken in the various courses that their Sailing Section hold, get the opportunity to take part in some friendly racing. These members always help to push up the numbers; this year to 24. Ian Ingram also won the event and evidently doing just as well in the Laser as his Solo...
Last event in the police sailing calendar this year was the Metropolitan Police Yachting Championships, as usual held early October on the Solent. This regatta is keenly competed to ascertain who will represent the Met in the following year's Police Nationals. To boost numbers - and to keep the event viable, besides the entries invited from provincial forces, the Met allowed various other organisations to take part; mainly Fire & Rescue teams. Roger Glass won the event by just one point with Stuart Jenkins the second Met boat.
The table below of yearly comparisons provides a record of participation at police regattas:
Regatta

2002

2003

2004

2005
2006
2007

2008

Metro Dinghies
Datchet Water

7

12

13

16
12
9

10

West Midlands
Bartley SC

10

10

10

10
17
11

6

National Offshore

Solent


25

Plymouth


21
Solent


23

Argyll
19
Solent
19

Solent


23

Solent


2

7

National Laser

Cheddar
SC
15
Leigh &
Lowton
16
Worthing
SC
15
Scaling
Dam
12
Notts
SC
11
Poole


YC


13

Northampton




SC


14

National Dinghy

Cheddar
SC
46
Leigh &
Lowton
30
Worthing
SC
38
Scaling
Dam
29
Notts
SC
39
Poole


YC


32

Northampton




SC


27
Dorset
Poole SC

n/a

Two-day
11

Two-day


5
One-day
13
One-day
17

Not held due to holding the Nationals

12

Sussex
Bexhill SC

13

10

7

Blown off

9

Blown off

5

Cheshire
Winsford Flash

n/a

10

13

16
8
8

12

Avon & Somerset
Chew Valley Lake

Not held due to holding the Nationals

12

17

22
28
19
24
Metro Offshore


Solent

22
22
24
22
24
21
2

0

Northamptonshire
Pitsford Reservoir
-
-
-
-
14
16

Not held due to holding the Nationals
Looking back on the year, overall, police sailing remains as active as can be expected in these days where it becomes more and more difficult to get away sailing. Hopefully 2009 will be just as enjoyable and productive..
24/12/08
The hunt is over for a new Chairperson to head up the PSUK Sailing Section.
Many thanks to Sara Thornton, Chief Constable at Thames Valley Police for taking up the rôle. Without the support of Police Sport UK, police sailing would be much the poorer.
At the moment it is planned to hold the delayed PSUK Sailing Section AGM in February, 2009, probably somewhere in the Thames Valley area and interested sailing secretaries should be appraised of details in due course.

24/12/08
News from Cheshire.
Paul Meeson has been in touch. Sadly missed on the circuit during 2008, Paul had an operation last week and tells me that the prognosis is good albeit he needs yet another operation, but hopes to be returning to work sometime in the New Year.
I'm sure that all will join me in wishing him a speedy recovery and all the very best for the future.

End of this Page..