Police Sport UK –
National Dinghy Sailing Championships 2019
Report, Results & Picture links
PSUK Dinghy Nationals
Hosted by Avon and Somerset Constabulary Force Club Sailing Section on Wednesday 12th and Thursday 13th June 2019
at Chew Valley Lake Sailing Club

Day One
Chief Constable Andy Marsh, a keen rower and supporter of all Force Sports, opened the event, which was well supported – albeit with the majority of boats from the A&S section. As the fleet ranged from a Topper and Picos, through a Flying Fifteen to Phantoms, a K1 and Devoti D1, the race officer announced that the races would predominantly be triangles.

The winds on the first day were not particularly strong but, as they were from an NNW direction, were clean.

The first race had a "false start" after some confusion with a wrong flag being displayed on the committee boat. The course was a triangle and the fleet made a good start, with Simon Hawkes choosing to sail his K1, Rob Jones - Devoti D-One and debutant single-hander Christian Hill – borrowed Phantom neck and neck on the beat. This was a common theme throughout the five races, with the addition of Nick Mason in his Phantom, the Lasers of Andy Taverner, John Oldham and Pete Walker – who was competing solo due to the recent sad departure of Fran Gifford – and other boats.

Rob Jones was going well in his Devoti but a wind shift favoured Solo debutant Christian Hill in his borrowed Phantom, with Simon Hawkes continuing in his steady fashion to cross the line first on corrected time, followed by Christian Hill, one second ahead of Jones on corrected time, with Shaun Welsh in his Solo just behind and ahead of John Oldham in a borrowed Laser and David Thompson and Philip Chambers in their Enterprise.

The intention was to have lunch and then two races back-to-back, with the second being a windward / leeward and the third another triangle.

Race two followed a similar pattern to the first, with the first three places identical, but with Nick Mason coming in fourth and Thompson / Chambers improving to fifth.

Towards the end of the race the wind was dying off, so, with an improved forecast for the Thursday, the Race Officer took the boats off of the water. This was a decision vindicated by the abandonment of the Wednesday night racing for Chew Valley Lake Sailing Club members.

Jeff Stratford & Bob Lowrie (Avon & Somerset)


Day Two
Day two produced slightly stronger winds, but with almost 180-degree shift to the south.

Keith Harris, the race officer, decided on two races before lunch – one triangle, the other windward / leeward and competitors arrived keen to get on the water, so racing started promptly.

The stronger winds caused some changes in the fleet positions, with Christian Hill struggling slightly to control the Phantom, whereas Mason seemed to relish the stronger conditions in his.

Race three saw Hawkes and Jones occupying the first two spots, with Shaun Welsh getting his best place in third, followed by Andy Taverner in fourth, Mason 5th and Andy Williams in his Aero 6th.

Hawkes again won Race four (as he did five also), followed by Mason, Pete Walker in his Laser, Shaun Welsh and Thompson / Chambers repeating their fifth place of race two. Hannah Hood sailing a borrowed Solo finished a creditable 6th.

After lunch all boats again took to the water for a final triangle, with the winds now shifting to the prevailing south-westerly and picking up to the strongest they had been over the two days. Having not done so well in the previous race, Jones moved back up to second behind Hawkes, followed by Mason, Taverner, Oldham and Walker.

What was pleasing was that, although there was a massive difference in handicap and experience throughout the fleet, the sailing was done with great spirit and all 25 boats started and finished each race.


Prize winners
The trophies for the event were presented by John Smalley, ARO and Vice-Commodore of CVLSC.

1st overall – Sunderland Trophy – Simon Hawkes, Avon and Somerset
2nd overall – Police Review Trophy – Rob Jones, Hampshire
3rd overall – Merseyside Trophy – Nick Mason, Metropolitan
Winner of 1st race – Bala Trophy – Simon Hawkes
Winner of last race – West Midlands Trophy – Simon Hawkes
1st single-hander – Mark Alistair Peers Memorial Trophy (Missing) – Simon Hawkes
1st Laser – Laser Plaque and British Police Laser Trophy – Andy Taverner, Metropolitan
Best Helm who has not won a Trophy – Maiden Trophy – Christian Hill, Metropolitan
1st Spinnaker boat – Spinnaker Trophy – Rob Jones
1st Slow handicap boat PY over 1096 – Seagull Trophy – Shaun Welsh, Hampshire
1st Retired Helm – Lakeland Trophy – Simon Hawkes
Spirit of the Event – Peter Knight and John Fairman, Avon and Somerset
Trophies missing and not presented
1st Asymmetric – Asymmetric Trophy
1st single hander – Laurensen Batten Trophy
2nd Laser – Laser Shield.


Avon and Somerset Constabulary Force Club Sailing Section Championships 2019

1st – Hannah Hood
2nd – Jim Shaw and Andy Harris
1st Silver fleet boat – Hannah Hood
Spirit of the Event (decided by committee) – Darren Crew
J.S.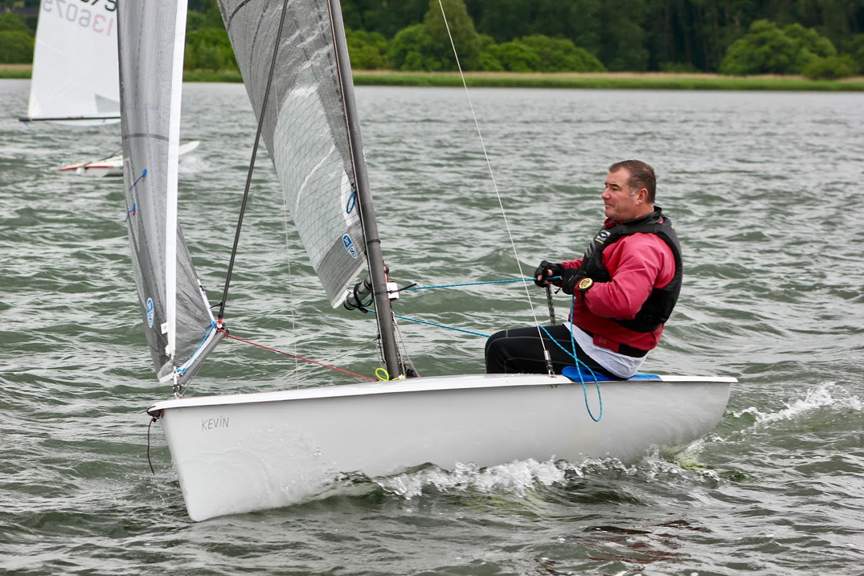 Overall Winner - Simon Hawkes (Avon & Somerset)