Police Sport UK -National Dinghy Sailing Championships, 2015
The 2015 Laser and Single-handed Championship and the PSUK National Dinghy Championships took place at Netley Sailing Club between 8th and 10th September.

This year's event had been planned to take place at Bewl Valley Sailing Club. However, the sudden and unexpected closure of Bewl Valley SC necessitated a last minute relocation.

Once notified of Bewl's closure, approaches were made to two local (Sussex-based) sailing clubs and to Netley. The response from all was positive, but having previously hosted the PSUK, and other police events, Netley was considered better placed to organise this year's event within the timescale constraints.

In the event, 14 boats took part in the Laser and Single-handed Championship. Light winds in the morning led to the first race being abandoned on the first beat, with the boats eventually returning to shore to await improving conditions. With the wind increasing after lunch, the fleet returned to the water and completed three good races. Excellent sailing by Simon Hawkes, with two wins and a 5th (discarded) place, took him into overall first place, whilst Tony Hyland with a 4th, 9th (discarded) and 6th place was the highest placed Laser and 6th overall.

23 boats took to the water for the PSUK Dinghy Championship. With excellent - but at times challenging - conditions, the fleet enjoyed two days of first-rate racing. With two first and three second places (one of which discarded), Fran Gifford and Pete Walker's excellent performance took them to overall victory. Graham Cook, took second place whilst also being the highest placed Laser/single-hander, with Rob Jones bringing his RS 300 home in third place overall. Full results are available below this report.
R.B.
Pictures from Day One plus Trophy Winners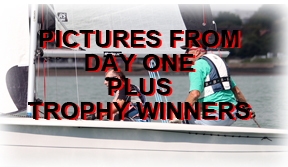 Contact/Organiser
Rich Bates
Richard.Bates@sussex.pnn.police.uk