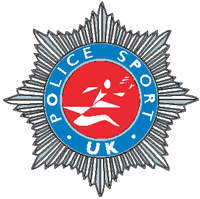 Det. Superintendent John Oldham
Hon. Secretary, Police Sailing Section
Metropolitan Police Service
Lambeth HQ
109 Lambeth Road
SW1 7JH
26th November 2019
Recommendation for an outstanding achievement award for DS Peter Walker and FI Frances Gifford

Ms Frances Gifford is a civilian financial investigator attached to the Organised Crime command and Mr Peter Walker is a Detective Sergeant attached to the Counter Terrorist command; both in the Metropolitan police service. They have sixteen and eighteen years service respectively. They have been active members of the Metropolitan Police Sailing Club during this time as both competitors and contributors to the management of the sailing club. Both also sail with a number of local sailing clubs where again they are in racing and teaching roles.
Frances (Fran) and Peter sail competitively together in a Merlin Rocket dinghy owned and helmed by Fran.
Together they have won outright the PSUK National Dinghy Championships seven times in 2005, 2006, 2008, 2012, 2015, 2016 and 2018. (They were leading in 2017 but due to adverse weather the event was cancelled and no results were recorded) They have been runners up four times in 2009, 2011, 2013 and 2014.
In addition, Fran has helmed the Metropolitan Police 'A' team yacht with Peter as one of the crew for a number of years, winning the PSUK National Offshore Championships in 2013 and 2017 and the World Police Yachting Championships 2014, also coming third in the 2016 World Police Yachting Championships.
Sailing separately, both Peter and Fran have had a very successful career representing the Met Police in various championships over many years before they came together with this very successful partnership.
Representing the Police separately Fran was the Salcombe Merlin Week winning crew in 2017 (120 boats and considered the most prestigious dinghy event that year), Merlin Rocket and Thames Series winning helm 2014, 2015 and 2016, Ajax National Championships winning crew 2014
She has also had various lower category open meeting wins over the years, most recently at Ranelagh Sailing Club in October 2018)
Peter has been highly placed in all the above national championships but not in the top three. He has however had many winning places in local open event categories, again over many years.
Both are excellent ambassadors for police sailing over a great number of years and both are well known inside and out of the police in the sailing world making the reputation of police competitive sailing highly regarded.
The PSUK Sailing Committee during our AGM in November 2018 debated and decided unanimously we would like to recommend both Peter and Fran for an award.
Best wishes,
John Oldham