Merlin Rocket Week, 2nd-7th July, 2017
Salcombe Merlin Rocket Week is held each year, with a limited entry of 120 boats. Entries opened on a specified date in November at 9am and by midday, the event was full with a 30 boat waiting list. It's the highlight of the Merlin Rocket calendar and one of four "majors". I elected to use PSUK funding to support my attempt at winning this prestigious event, crewing for a local Merlin sailor, Tim Fells. My long trek down to Devon took place on Friday 30th June, with boat logistics taking place on the Saturday. The majority of Merlins live on Mill Bay beach, across the estuary from the Town, for the week, with rubber boats and launches with varying reliabilities of engines being used to get across each morning.

Sunday dawned and our anticipation levels were high. The 120 boat fleet is split into four flights with two flights racing each other in the morning, and the other two do battle in the afternoons. Tim and I were in red flight with a schedule of morning, morning, afternoon, afternoon, afternoon, morning. Sunday morning was a tough race, with many of the title contenders racing each other. We scored a respectable 6th, but its an accepted truth that you can't win the week counting anything worse than a 4th.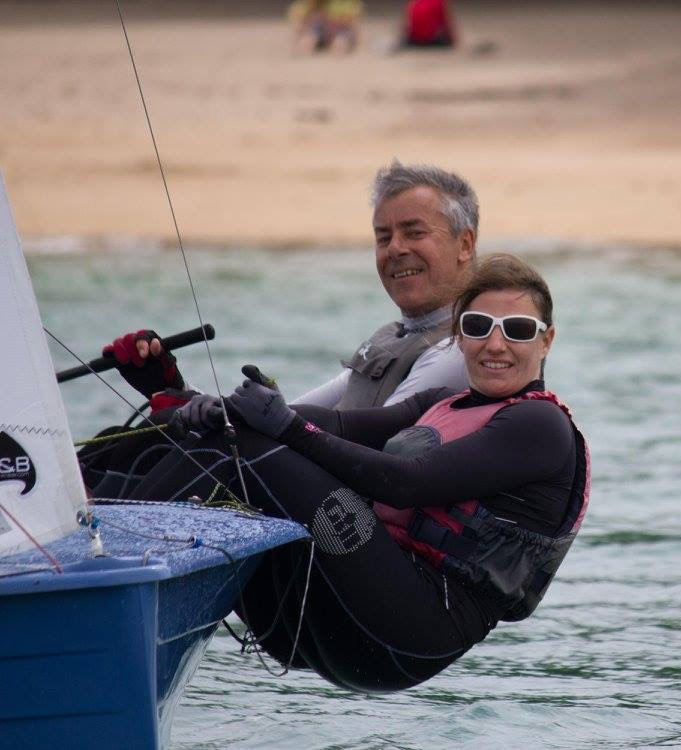 Fran Gifford crews the winning Merlin with local helm Tim Fells.

But things got better from there on in. Monday saw us take the morning cannon (an actual cannon had been recommissioned by Salcombe Yacht Club to signal the winner of each race), and on Tuesday we took a comfortable second. Consistency remained key and a further 4th and a 2nd, saw us 2nd overall overnight heading into the final day. After 10 races there had been nine different race winners, indicating the strength in depth of the fleet.

So "big Friday" dawned, we were racing in the morning, and series leaders Andy "Taxi" Davis and Alex Warren were racing in the afternoon. 4 boats could still win the regatta and nothing less than a cannon in the morning would do for Tim and me. With the sea breeze fighting a gradient Northerly in the main estuary it was a tricky start and first beat/run, but we got into the lead, chased hard by current National Champion Roger Gilbert sailing with wife Jane. With the race win secured and therefore 2nd overall also secured, we now had the nervous wait to see whether Taxi and Alex could achieve a top two finish in their afternoon race to secure the title. And it was a nervous wait, but ultimately Taxi and Alex finished fourth giving us the overall win, something that neither of us expected but were delighted to achieve.

Thanks to PSUK for the financial assistance – it no doubt contributed to our success.
F.G.